You know the Black Lives Matter movement has reached critical mass when activists are ordering up their Starbucks with a double shot of woke. Some crafty coffee lovers use BLM as their name when ordering, in turn prompting baristas to yell "Black Lives Matter" aloud while serving drinks.
Okay, we see you out here in these clever, woke streets.
To continue with the motion, we have devised 11 of the most unapologetically blackest names to use at Starbucks or any coffee shop.
1. "Baby Hair & Afros"
Out for a quick cup of joe with a friend? Why not tag team to demand an ode to Blue Ivy Carter and overall blackness in general.
2. "Jumpman"
To let your barista know you're not just bluffing.
3. "Reparations"
My man, Ta-Nehisi Coates can use all the help he can get in call for these duly owed reparations.
4. "Still I Rise"
You better resurrect the spirit of Maya Angelou in that jawn.
5. "Fight the Power"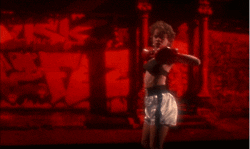 Set it off with this Chuck D and Flavor Flav black power throwback.
6. "Any Means Necessary"
Let your neighborhood barista help you reiterate, in the words of Brother Malcolm, "our right on this earth…to be a human being, to be respected as a human being, to be given the rights of a human being in this society, on this earth, in this day, which we intend to bring into existence by any means necessary."
7. "We Gon' Be Alright"
Just in case these customers had any doubts.
8. "We Shall Overcome"
This throwback ode to the Civil Rights movement might incite a negro spiritual sing along at your local coffee shop.
9. Just take your pick from the names of the many black victims of deadly police brutality.
#AltonSterling, #PhilandoCastile, #RedelJones, #EricGarner, #FreddieGray, #SandraBland, #MichaelBrown…
10. "Third Term Obama"
Have the entire shop calling for another Obama term, but don't drop your drink because they won't replace it.
11. "Black Girl Magic"
Enough said.
12. "That Melanin Tho"
And pick up your cup as so.
13. "Freedom"
When your barista calls out "freedom" grab your beverage and burst out a flurry of foot stomping antics in Bey/Kendrick Lamar 2016 BET Awards fashion. (Again, do not drop your drink because they will not replace it for free.)
Once you engage in this unapologetic assertion of blackness and pay for your tasty beverage with them cold hard Tubmans, you're guaranteed to be invigorated for the rest of the day.
Comment below to add to this list of the blackest, wokest names to use at Starbucks
---
---