It's that time of year again. School's in session and you're probably spending your mornings deciding if that 9 a.m. lecture class is really necessary, especially because there's a blanket of fluffy white stuff covering campus. But you remind yourself that you're trying to graduate in May, so you put some boots on and brave the cold.
You get to class and check your email only to realize that you've got another email from a recruiter telling you that you're not moving forward in the application process but that your resume will be kept on file for future consideration.
The news doesn't shock you, but you still spend the entire lecture freaking out over your future and what's next after you walk across that stage in May.
Although I can't guarantee that you'll land your dream job after graduation or that you'll move off to your dream city right away, I have learned a few things during my 9 months of post-grad life, and it only seems right to share it with the class of 2016.
1. Remember everyone's journey is different
I've spent way too many nights scrolling through my Instagram feed and lurking through peers' accounts that I barely knew — we've all done it. A lot of the times I'm looking at their life with envy and wondering what it is that I'm doing wrong. What you have to remember is that we're all dealt different cards in life. That doesn't mean there's something wrong with you, understand that you and your best friends and other peers can all make your dreams come true. It's not one or the other.
I was lucky enough to have paid internships in college and parents who set aside something for me to move post-grad. Not everyone is that fortunate. That means you might have to work a job you don't love (I spent five years at a pretzel stand and another 2 in retail) in order to put money aside for your big move. If you end up moving back home, or in with a relative, you can dedicate more to spending money or building up a nice savings account.
3. It's okay to move home
I'm going to say that again: it is okay to move home. It doesn't mean you failed. It doesn't mean your dreams will never come true. Whatever your thing is, make sure you're still working on it even at mom and dad's house.
4. While you're still in school, have a game plan
How many applications are you filling out a week? Do you have a career center at your school? Who are you going to ask for recommendations? These are all important things to ask yourself. Utilize resources that you have. Don't take the "it'll get done when it gets done" approach because I promise it won't get done.
5. Tailor your resume and cover letter for the job you're applying for
Don't use the exact same documents with the exact same wording for every job you apply for. I don't know how a hiring manager can tell, but I promise, they can.
6. Use LinkedIn
It can be a little scary and hard/annoying to navigate at times, but you should still update it. Most resumes should only be one page, so your LinkedIn will act as a living resume, which should be updated as you finish projects.
7. Familiarize yourself with the cost of living in the city you're aiming to move to
Whether it's New York, Chicago, or Boise, Idaho, make sure you know how much it will take to move and live in the city you have your heart set on. There's nothing worse than accepting a low-ball wage in a city and struggling to make ends meet.
8. Reach out to your network
You've had internships, gone abroad and met people at professional events, so it's time to pull out those business cards and put them to good use. Ask to grab coffee or just for an informal interview if you want to pick their brain about an industry that you're interested in working in. Don't assume every business card is going to lead to a job and be nice and genuine, you'll get where you're supposed to be.
9. Watch your social media and clean it up
This one is hypocritical of me because I curse. A lot. But that doesn't mean you should. Leave the subtweets and slander for your group texts. If you're quick to talk about someone you barely know or a company you previously worked for, employers can easily see that you might do the same if hired. You can opt for making profiles private, but know there are ways for employers to get around that.
10. Accept that it's okay to still care about your alma mater once you leave
I might just be putting this one on the list for myself, but you spent four (or more) years in college. Whether you want to admit it or not, it was home and it's okay if you still want to stay caught up on university matters. It's also okay if you want nothing to do with it.
11. Don't stress too much, have fun!
Realize that things are going to happen the way they are meant to and sometimes you just have to enjoy the ride. So give yourself a break and don't forget to enjoy your senior year!
Congratulations, class of 2016, it might not have been easy, but you made it.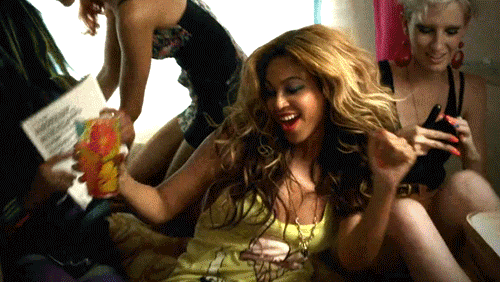 ---