So, about the Golden Globes. Initially, I had zero intention of watching it—I've been underwhelmed with Hollywood for numerous reasons lately—but something in me just had to see what was going to happen. While I was a bit disappointed with
pretty much most of
several aspects of the show, and I didn't get to see Idris Elba, there were still moments of the night that made me genuinely smile, and moments that made me cackle wholeheartedly
1) The Red Carpet Slays
. Well, first off, Angela Bassett refuses to age. Laverne Cox came in and showed everyone up in a gorgeous Elizabeth Kennedy dress. Uzo Aduba was sparkling. And Will & Jada were the epitome of Black love. Just yes…#Goals
2) Corinne Foxx
as Miss Golden Globe. Enough said
Like what you're reading?
Get more in your inbox.
3) Viola Davis
 showing everyone how regal she really is
4) Jamie Foxx pulling a Steve Harvey
and yelling 'Straight Outta Compton' as the winner of Best Score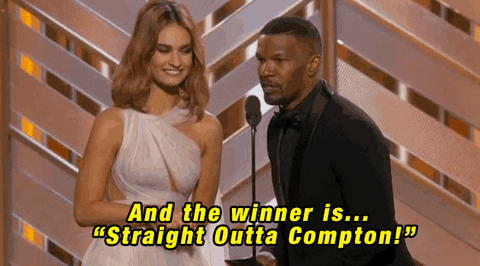 5)
…And then
the reaction after Quentin Tarantino said "ghetto"
. Because we all collectively thought the same thing…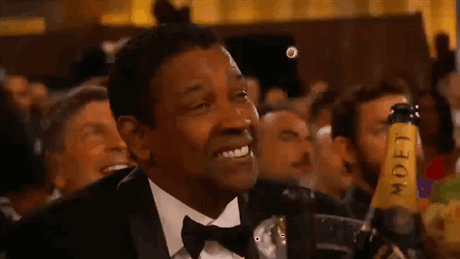 6) Queen Latifah's
facial expressions, which summed up our thoughts for the night..
7) 
...And
Regina King's face
as well
8) Denzel Washington becoming the 3rd Black recipient of the Cecil B. DeMille Award
9) fumble through his speech,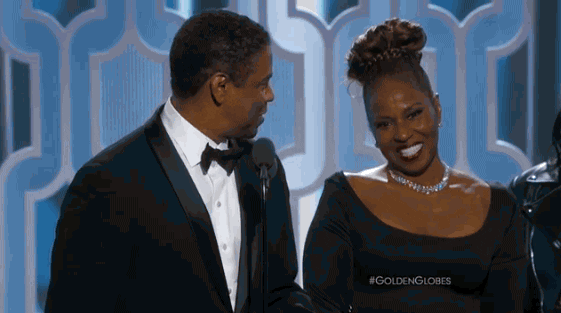 10) Taraji P. Henson became the 3rd Black woman to win Best Actress in a TV Drama
11) passing out cookies to the audience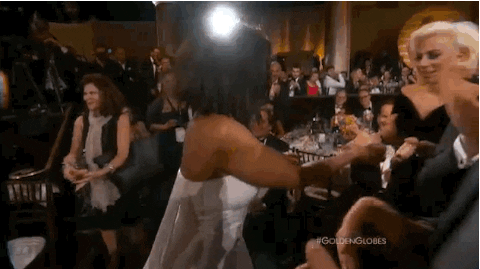 ---
Sponsored Content
8 Tools You Should Use To Help Achieve Your Personal Goals