Black Twitter hit racist trolls with the vicious clap back after they attempted to turn #BlackPantherDay into a sideshow. Over the weekend, trolls posted fake, violent photos which they accredited to 'Black Panther' filmgoers "attacking" them.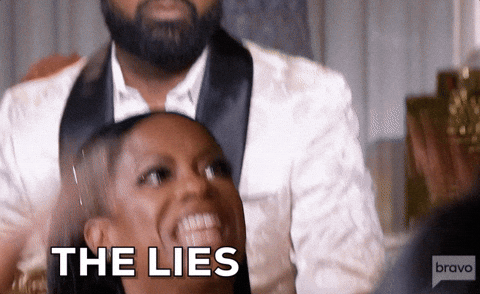 In true Black Twitter fashion, we reclaimed our time by trolling them 10 times better than they could troll us.
1.
This is my older brother Adonis. He was jumped just trying to see the movie Exodus Gods & Kings. "This movie ain't for you blackey" was the last thing he heard before he was beat up by 2 white men, rupturing his eardrum. He didn't even make it inside of the movie theater. Smh pic.twitter.com/zp1VdLFv1q

— Matthew A. Cherry (@MatthewACherry) February 18, 2018
2.
My grandmother had a similar experience trying to go see the new Fifty Shades movie. She was told "blackeys aren't welcome" and it's a "white's only" theater. She resisted by saying "hell naw" and now has permanent eye damage. #justiceforsophia
pic.twitter.com/ViJp4qDL29

— me. (@blahzayskippy) February 18, 2018
3.
This is my cousin Jameer. He was on his way to see the new movie Fifty Shades Freed and a mob of white people said go watch your Black Jaguar movie blackey and jumped him. Smh. pic.twitter.com/wxbmODcIs7

— Javey ???? (@Jsprings11) February 18, 2018
4.
Something similar happened to my cuzzo JoJo bruh. They told him to get out and go join the other lil monkeys next door watching Black Panther.

In 2018? I'm literally shaking ???? pic.twitter.com/nT52W5gxx9

— Android 17 Fan Account (@rbelk_94) February 18, 2018
5.
I FEEL YOUR PAIN… MY BIG BROTHER GOT BEAT UP AT THE THEATRES.. ???? TOOK HIS BIKE, CHAIN… ALL THAT pic.twitter.com/WQGtv0QBMD

— ❄️???? (@drewcoldworld) February 18, 2018
6.
This is my cousin Ronnie. She was hosting a private screening of #BlackPanther when this big Goliath of a white woman crashed through the front door causing a mirror to fall on top of her. Shameful???? pic.twitter.com/JcrtP07CUT

— Jennifer (@Jen_A_Ben137) February 18, 2018
7.
This is my cousin James. Last year he was at comic con and some dude slapped him in back of the head with an avacado wrap and said "Go back to Africa".

He hasn't been the same since. ???? pic.twitter.com/4tmb3EYqLy

— Wakanda Bar & Grill (@j_infin8te) February 18, 2018
8.
This is a picture of me and my cousin outside of a theater after watching He Just Not That Into You. I remember just 12 white cats just saying, "Romantic Comedies aren't for darkies" while stomping my man out. RIP Kane pic.twitter.com/6Zb4n4xjtp

— Herb Lawrence (@Ecnerwal23) February 18, 2018
9.
This is my cousin Ricky , I took this picture just as he was shot and killed while we were leaving a viewing of fifty shades freed "that's the closest you getting to free blackey " were the shooters last words before pulling the trigger pic.twitter.com/nzUFPQwB4D

— Good Will Stunting (@WillieBeamon) February 18, 2018
10.
My cousin was dating this white girl and he didn't want to see Pitch Perfect, but she got mad at him. Her family kidnapped him for upsetting their little girl. We couldn't find him for a few days. He's doing better now, but pray for him guys. Every time i drink tea he flinches ???? pic.twitter.com/wEv8bqrdNl

— Derrick Myers Jr. (@Derrick_MyersJr) February 18, 2018
11.
This is My Aunt Tina. She was beaten and humiliated trying to see Gods of Edgyt. They told her Cleopatra was a white woman and threw pumpkin spice lattes at her. ???? pic.twitter.com/3n3LazN6tc

— Juicy Gentlman (@DariusAmore) February 18, 2018
12.
it's widespread across the country my boy had to crawl back to the car they beat his legs so bad and called him darkness pic.twitter.com/B0wqEJi4BZ

— RodB (@Roderick4392) February 18, 2018
Despite their racist attempts, 'Black Panther' dominated this weekend. Trolls, think again the next time you think about trolling black people. We have a way of turning proposed hurt into laughter.