If you'd rather be doing anything tomorrow than watching football, but bae's a fanatic, we've got your back. Here's a list of 13 plays and ways to survive the Super Bowl party (when really you're only there for the snacks anyways).
1. The Queen Bey will be performing. That's right, Beyoncé will be performing with Coldplay and Bruno Mars at halftime. That's enough to make the suffering through four quarters of football worth it. And if you cant wait to see the amazing show, then catch a peek of Coldplay's new video and see if that gives you any inclination of how amazing the halftime show will be.
2. Cam Newton will be playing this weekend, he's our 'quarterblack' (notice the play on the word quarterBLACK). Cam has continuously proved his critics wrong time and time again. No matter if it's a regular season or a playoff game, Cam has shown his butt on and off the field, dabbing his way to glory every time.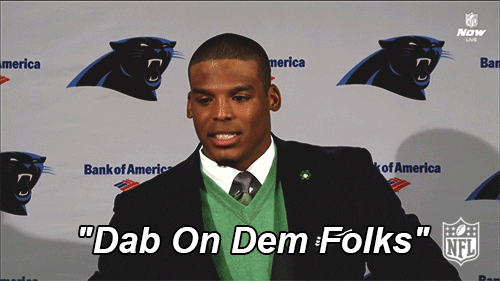 3. There are no more than two teams to worry about this round. The Denver Broncos and Carolina Panthers have made it to the Super Bowl this year and will be competing for the Vince Lombardi trophy tomorrow.
4. There are five players you can name in front of bae to make it seem like you know your stuff. For the Broncos, know that the quarterback is Peyton Manning and the wide receiver is Demaryius Thomas. We love Demaryius because of his life story, and we're rooting for him this weekend as well. On the Panthers side, know who Michael Oher is (the Blind Side) and Kawann Short.
5. A touchdown is worth six points. A try for an extra point is attempted during the scrimmage down that's awarded after a touchdown. The extra point is successful when the kicker kicks the ball between the uprights of the goalpost and above the crossbar, provided that the ball was snapped two yards away from the opponents' goal line. A team will always make an attempt for this extra point unless their kicker just sucks.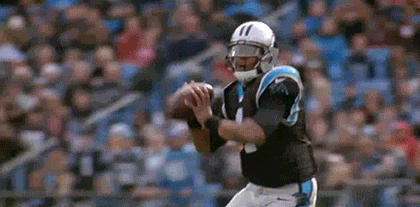 6. We are less than 24 hours away from kickoff and already one player won't make the game. Not because he's injured, but because he likes prostitutes a little too much. Broncos sent their practice team safety, Ryan Murphy, home after being caught in a solicitation sting. Luckily for him he wasn't cut, so if the Broncos win, he still gets a Super Bowl ring. Either way, yikes!
7. It's a thin line between love and hate. And by thin line, I'm referring to that yellow line that indicates how far the team has to go to get a first down. And it works through the magic of television — the players cannot see it. They have also started indicating when a play is in the Red Zone — that means when the offense has possession of the ball at the 20-yard line or closer, there's a good chance that they'll score soon. And no, the players can't see the red part either. Whala Magic!
8. The commercials! Face it, the Super Bowl commercials are better than the game and the halftime show combined. We are expecting appearances from folks like Lil' Wayne and former President George Washington in the same commercial. It can't get any better than that! So take note of your favorite commercial and then come back and share it in the comment section below!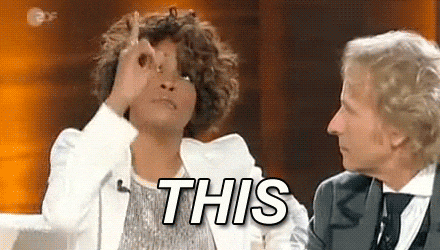 9. Kick off is at 6:30 pm EST. So, ladies, have your snacks and drinks ready. If you aren't a domestic diva (I'm not either) have your local pizza place on delivery and pick up a couple of packs of soda and wings from market. Be on time with the snack so you can make a grand entrance with your game day outfit.
10. Rep your squad, this game is a special one. Almost every black person is united in the cause of supporting Cam Newton. So feel free to wear any Cam paraphernalia even if the Panthers aren't bae's team. They'll love you either way because we all love dabbing, which means we all love Cam.
11. Since this is the last game of the season be there for bae and wipe their tears until the NFL kicks it all back off again.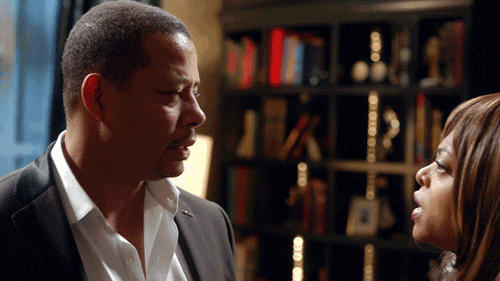 Until next season—dab on people, dab on!