Ain't no love like the love of our girls. The love that black women can find within our sisterhood is unparalleled and forever necessary.
If you're blessed to have a couple of solid black female friends in your corner, you know just how much of a support system they can be. We laugh together, we cry together, and we spill tea together. We fuss, we fight, we smile, and most importantly, we love.
All in all, black sisterhood is a force. While we continue to push for more representation in the media, fictional or otherwise, there have still been some iconic black female friendships that cannot go unnoticed. Here are 15 that remind us why ain't no love like the love of our girls.
1. Gina and Pam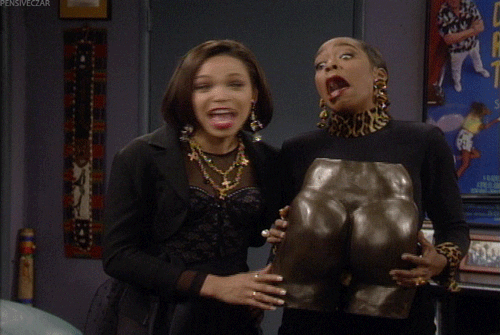 The only thing that makes this duo more iconic is the fact that Tisha Campbell and Tichina Arnold are best friends in real life. After decades of friendship, in the words of Tisha, they're "still here."
2. Oprah and Gayle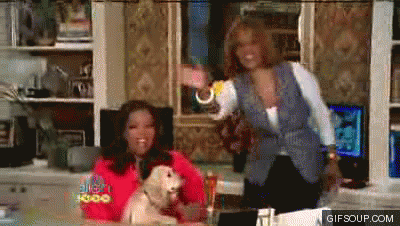 Oprah and Gayle are the OG besties. Oprah isn't afraid to let Gayle know when she's ashy, and the two always have each other's backs.
3. Sinclair, Maxine, Khadijah and Regine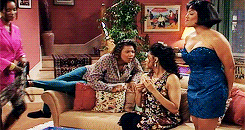 When you're thinking of a '90s kind of world, you have to think of the ladies of Living Single. These women taught us about how to navigate New York, friendship and romance. NBC derived an entire show titled Friends from the concept, so you know they're iconic. *Sips tea.*
4. Beyoncé and Kelly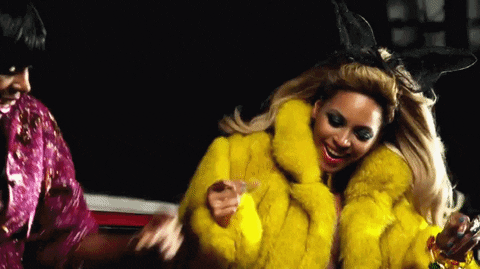 These two have been through every up and down of life together and still manage to hold it down. Even as their careers led them on different journeys and Rowland admitted to envying her sister half, their friendship remains.
5. Savannah, Bernadine, Robin and Gloria
At a time where black sisterhood wasn't prevalent on the big screen, the ladies of Waiting to Exhale filled a void. Through all their trials, the quadruplet stuck together, and they're pretty much gang goals.
6. Whitney and Mariah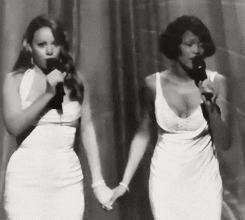 Sometimes the greatest of enemies become the best of friends. From throwing iconic shade to creating an award-winning duet, these two divas remind us what happens when you realize the girl you never liked is just as dope like you.
7. Maya, Lynn, Toni and Joan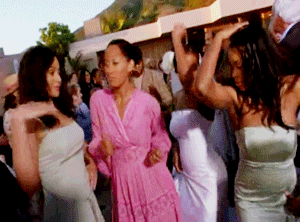 Girlfriends was the flavor we needed in a Sex and the City type of world. These four ladies taught us that sisterhood sometimes means personalities will clash, goals re-adjust, but the love of your girlfriends conquers all.
8. Rihanna and Melissa Forde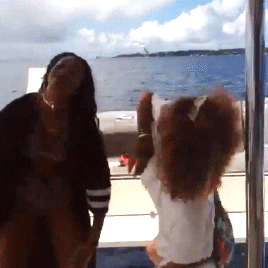 Talk about carefree black girls. Rihanna and her best friend, Melissa, live a turnt up, fun-loving lifestyle that most of us can't help but to see and say "goals." Rihanna stayed true to her day one, and she brings her best girlfriend along on each step of her ladder of success. We love Rih, and we love Melissa, too.
9. Tia and Tamera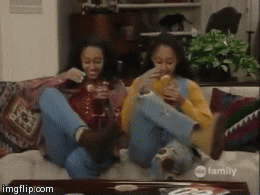 Tia and Tamera have had our attention since their hit sitcom Sister, Sister. Their friendship reminds us that our blood sisters can be our best friends, too.
10. Penny and Dijonay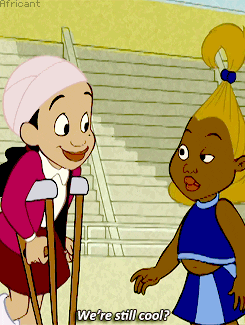 At a time where there weren't many cartoons centered around the lives of a black family, we were gifted with The Proud Family. One of the best relationship dynamics was between Penny Proud and Dijonay. Despite being opposites, these two always stayed cool like the other side of the pillow.
11. Kim and Whitley
Kim and Whitley remind us that sometimes we need that down-to-earth friend to mellow out our bougie. Even two friends who come from a different world can make a great pair.
12. Issa and Molly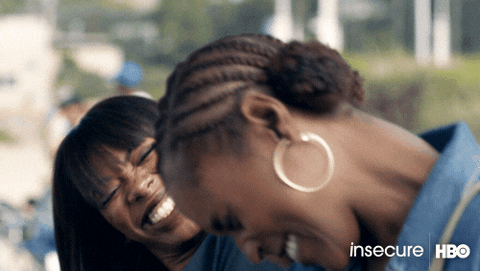 Issa and Molly have very quickly become one of our favorite pair of girlfriends. We've seen both when they were up and down (which is a lot, but that's why we love them).
13. Nisi and Mickey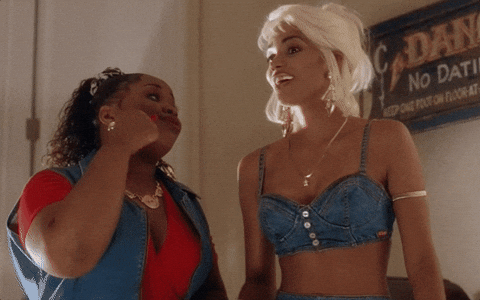 Our favorite black American princesses. Get you a friend who's gonna ride with you on the quest to "livin' large and takin' charge!" among the rich and famous.
14. Cleo, Stony, Frankie, and Tisean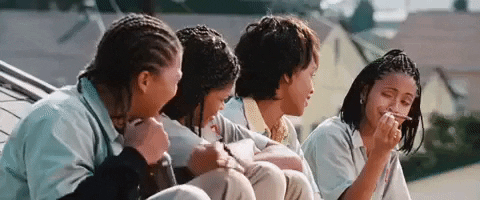 Not everyone can say they have friends who are willing to rob a bank with them. Friendship like that comes once in a lifetime.
15. Lisa, Sasha, Ryan, and Dina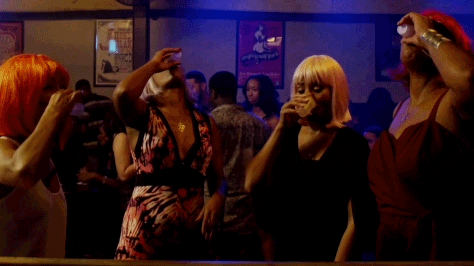 If we learned anything from Girls Trip, it's never to let men get in the way of your girlfriends because some friends are forever. We also learn that getting ratchet with our friends is necessary once in a while.