Six-year-old Armani Crews opted for a selfless birthday gift this year. Instead of basking in the traditional birthday party celebration, she wanted to feed the homeless.
The young humanitarian in training apparently had been persistent for several months now in her request to feed the homeless people within her community in Chicago. Her parents took notice of how serious Armani was about her mission when she decided to make providing for the homeless a little more special than your typical monetary contribution.
Her mother suggested that they make some sandwiches. Armani demanded, 'No. I want the same thing we'd have at my birthday party."
In fact, Armani was so committed to the cause, that even after her father mentioned the chance of not receiving a birthday gift, she remained committed to her celebratory wishes and with a budget of $300, accomplished to provide thoughtful care packages. The package included fish, chicken, spaghetti, corn, beans, mashed potatoes, rolls, cake, cookies, fruit and water.
Her local church was immediately informed of her efforts and decided to contribute by donating collective hygienic products to include alongside the food portion of Armani's mission.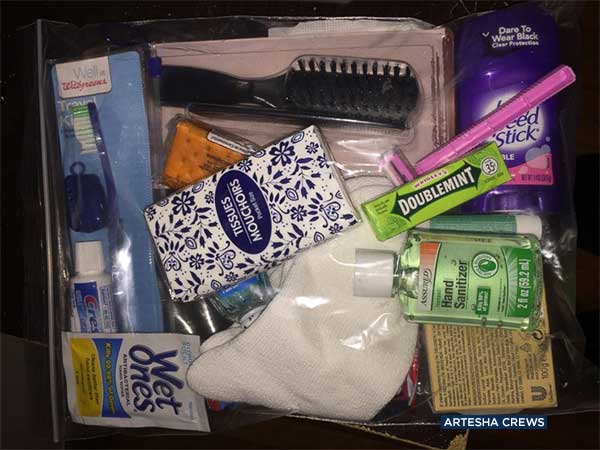 Photo: ABC News
With the success of feeding more than 125 homeless people, the 6-year-old is planning to host another community meal for the homeless.
Her reason for her generous effort was simple. "It was nice to be nice," she told ABC News.
Photo: Independent.co.uk