7 Beloved Toni Morrison Quotes To Help Live Your Life With More Meaning
In all of her wisdom, Toni Morrison never lied to us. Here are a few quotes to get us right.
January 25, 2020 at 6:47 am
Toni Morrison, acclaimed and prolific scribe of the Black American experience, transitioned back to her unearthly home in August of last year.
When Morrison won the Nobel Prize in Literature in 1993, the foundation classified her as a writer "who in novels characterized by visionary force and poetic import, gives life to an essential aspect of American reality." She left behind a wealth of masterpiece novels and no shortage of quotes from her infinite wisdom to help you get yourself together.
1. "You wanna fly, you got to give up the s**t that weighs you down."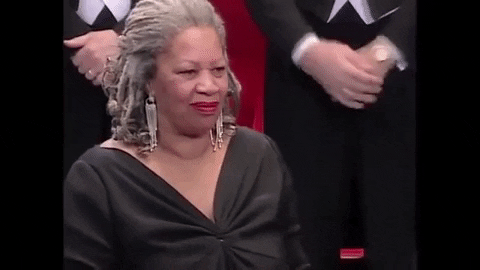 Song of Solomon was Morrison's third book and the first book by a Black woman author to be chosen for the Book of the Month Club. In the novel, Milkman Dead is a young man searching for his history and trying — literally and figuratively — to fly. The book is filled with gems on what you have to do if you want to soar.
2."When you get these jobs that you have been so brilliantly trained for, just remember that your real job is that if you are free, you need to free somebody else. If you have some power, then your job is to empower somebody else. This is not just a grab-bag candy game. "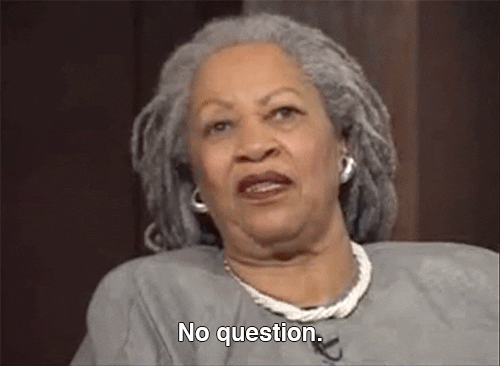 Morrison graduated from Howard University and Cornell, following with a stint as an editor at Random House. The resume doesn't stop there; she also taught at Texas Southern University, Howard and Princeton. She did all of that while still making time to publish 11 novels. In the November 2003 issue of O, The Oprah Magazine, Morrison shared her philosophy that education and access come at a cost — you absolutely must leave the door open for someone else. One of the people Morrison left the door opened for was a young Angela Davis. A call from Morrison helped convince the then 26-year-old to publish her now-iconic autobiography.
3. "The function, the very serious function of racism is distraction. It keeps you from doing your work. It keeps you explaining, over and over again, your reason for being. Somebody says you have no language and you spend twenty years proving that you do. Somebody says your head isn't shaped properly so you have scientists working on the fact that it is. Somebody says you have no art, so you dredge that up. Somebody says you have no kingdoms, so you dredge that up. None of that is necessary. There will always be one more thing."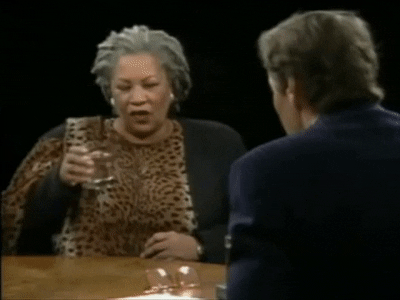 In a 1975 speech to Portland State University Morrison very clearly breaks down the problem with racism, describing it as a distraction. There will always be another thing, so do your work and don't get caught up in explanation.
4. "You got a life? Live it! Live the motherf**king life!"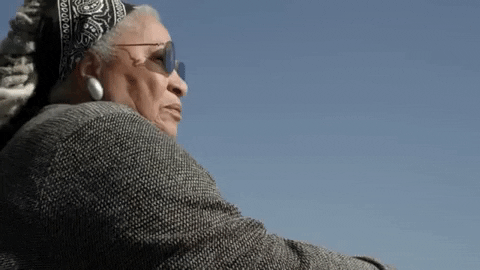 This quote from Song of Solomon is so simple and so profound. A writer as prolific as she was didn't get there by idly sitting on her hands. Her quote on living life cuts to the core: just f**king do it!
5. "If you can't imagine it, you can't have it."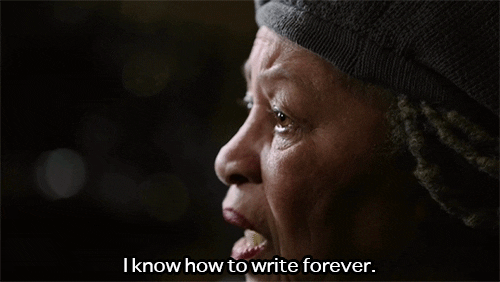 Morrison stressed in her work and her personal interactions the power of imagination, even going so far as to tell people she didn't want to hear about "their little life." Morrison credited her joy in invention as the reason she canceled a contract to write her own memoir. This quote on imagination comes from a 1992 lecture, and its power can still be felt today.
6. "Love is or it ain't. Thin love ain't love at all."
Morrison's work often talked, not about, but in, love. What it was and what it wasn't. Her quote on "thin" love from one of her literary masterpieces, Beloved, reminds us all not to accept anything but fullness (or thickness, whichever works for you).
7. "You are your best thing."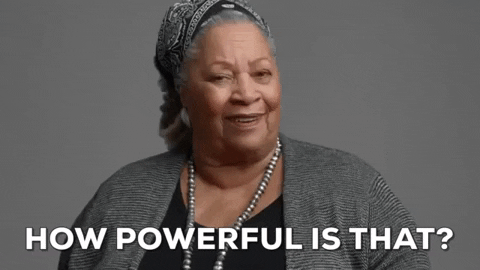 In Beloved, one of the novel's characters, Paul D, tells his partner and protagonist Sethe, that whatever happens in her life, she has the utmost power and will be able to care for herself. In short, Sethe is all Sethe will ever need. Understanding that you are the most powerful resource for yourself can be a hard and lengthy lesson. Thanks to Queen Morrison for telling us early. Your knowledge never ceases to amaze.