African countries have been sending great basketball players to the NBA over the last few years.
Noah Vonleh, Festus Ezeli, Andre Iguodala and Serge Ibaka are just a few of the many NBA stars that come from the continent.
However, just as African players are increasing coming to America courts to share their skills, American players are heading to Africa to join teams there, the Associated Press reports.
And they're doing very well.
Several Americans are currently helping their teams compete for the FIBA African Championship, also known as AfroBasket.
The competition's knockout stage began this week, and several American players are represented.
Reggie Moore, a Californian, plays for the African country of Angola.
A'Darius Pegues of Campbellsville University in Kentucky plays for Uganda.
Jimmy Williams, who played Alderson Broaddus University, represents Togo.
Clevin Hannah, a Wichita State alum, is a point guard for Senegal.
The list goes on.
And it's not just American men making waves in African basketball. AfroBasket even includes a women's division.
Italee Lucas who played at the University of North Carolina is on the Angolan women's national team.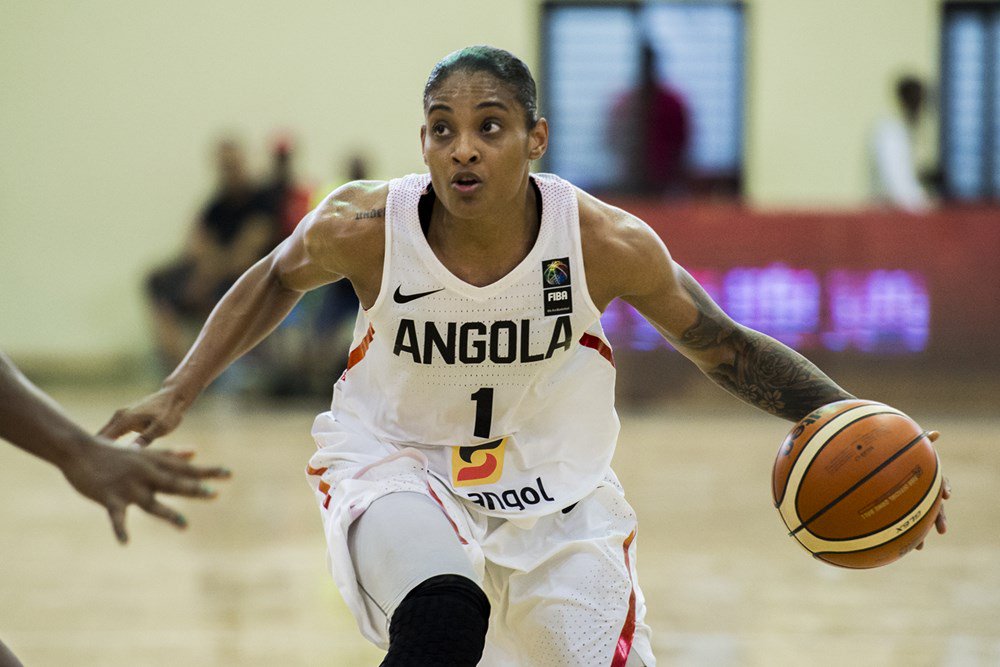 Although they are far from home, these players say that the experience they are getting is priceless.
Clevin Hannah said, "I don't feel out of synch or out of place when I put my jersey on. It's an honor."
The players have even claimed that the praise they receive is far greater than what they are used to in the United States.
"There's nothing like it," Hannah said referring to the celebrations in the stands after each game. "It can't compare to Europe or the U.S."
And they don't just feel the love in the stadiums.
"If I'm in the mall, it's going to be 30 to 40 selfies," said Moore. "It's kind of nice to have a country that knows who you are."
Playing in these countries has also been an eye-opening experience off the court for the pros.
"You realize there are people who have it a lot worse. It makes you appreciate the things you have in life," Moore said.
A few of the players feel an extra connection to the countries they play for. Hannah, who grew up in Mississippi as the descendant of slaves, often times wonders if he has Senegalese ancestors.
"These could be some of my family members here that I'm walking past every day," said Hannah who noted that he has taken time out to visit slave trading sites. "It's a sight to see. So many black people."
How do American athletes get to play for these African teams?
Mainly through networking.
Hannah, for example, had the same agent as the Senegal national team coach. Before the 2016 Olympic qualifiers, through that connection, the American was called in at the last minute to fill an injured player's spot.
Moore decided to make the switch-up when his team in Spain stopped compensating players in 2008.
He relocated to Luanda, Angola where a pro club matched his $14,000 monthly salary.
AfroBasket also recruits Americans for management positions.
George Galanpoulos, a 28-year-old assistant coach for the G-League Texas Legends, was hired by Uganda to lead its national team.
"Hopefully, I can stay involved," Galanopoulos said. "It would be great to help put Ugandan basketball on the map."
For Hannah, it's about more than just putting his team on the map. Now that he plays for Senegal he says, "I feel at home."