Trending
Read The Love Notes Barack and Michelle Obama Shared Online
We're not crying; you're crying.
Photo credit:Photo: Callie Shell
As if we couldn't stan for our first family (you read that right; they're our first family forever) and their black love enough, today takes the cake.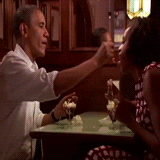 Like what you're reading?
Get more in your inbox.
While on a much needed and deserved vacation, the Obamas didn't leave their Valentine's Day spirit on American soil. They expressed their love for each other in less than 140 characters earlier today. It started off with Barry's sweet and simple nod to their 28th V-Day together:
Seriously ... all the damn feels.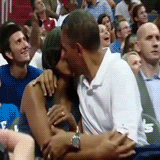 Photo: GIPHY
---
Sponsored Content
How Interior Designer Ajia Monet Was Able To Defy The Odds And Create A Successful Business Out Of Her Passion