Update (September 13, 2019): In a report originally obtained by Fox News, the Department of Housing and Urban Development said they were clearing Secretary Ben Carson of any wrongdoing related to a peculiar corruption scandal over office furniture.
Carson allegedly violated federal law in 2017 when his office bought an extravagant set of office furniture for $31,000, far exceeding the legal limit of $5,000.
The case took a bizarre and exceedingly corrupt turn in March 2018 when Carson threw his wife Candy under the bus in front of Congress, blaming her for the entire situation. Carson's office demoted, and later forced out, the one woman in the department who flagged the purchase as potentially illegal.
Despite all of this, the inspector general of HUD exonerated Carson and blamed the situation on lower-level department officials who should have notified Carson and his wife that the purchases were over the federal limit.
"We found no evidence indicating that either Secretary or Mrs. Carson exerted improper influence on any departmental employee in connection with the procurement," the report stated.
"We believe that departmental officials involved in this process should have been aware that notification to Congress was required here. The fact that evidently no one involved in this procurement had such awareness indicates a systemic failure," the report continued.
Carson had already spent his $5,000 on a new set of blinds for his office. In interviews for the report and in front of Congress, he claimed he thought the $5,000 limit only applied to his personal suite and not the entire office.
"They try to claim that I want to buy expensive furniture while I'm trying to take money away from the poor people. That was the only narrative that they were interested in. There's probably no one in Washington who cares less about furniture than I do," Carson said on FOX Business Network on Thursday.
The Washington Post spoke to the woman who was demoted and pushed out for initially telling Carson the purchase was illegal. Former Chief Administrative Officer of HUD Helen Foster told The Washington Post that Carson's office demanded she "find money" after she told them the furniture was too expensive.
"The people involved in this furniture procurement all reported to me, and everyone was aware of the $5,000 limit and the requirement to notify Congress. They were not clueless. The decision to pursue the dining set happened the month after I was removed," Foster told The Washington Post on Thursday.
Carson's wife was somehow allowed to avert speaking to investigators entirely, while the secretary continued to proclaim his innocence.
When the story first broke in 2018, HUD slashed budgets for a variety of programs designed to help low-income public housing residents across the country.
Original: The $31,000 dining room set scandal has been circling Ben Carson something fierce. The U.S. Secretary of Housing and Development previously pleaded ignorance about the extravagant furniture bill, but was busted thanks to new emails.
The federal spending cap for purchase like this is $5,000, which this purchase violated. Making matters worse, Carson has been accused of wastefully spending taxpayer money while HUD has cut public housing funds.
This week, Carson tried to put the whole scandal behind him, testifying to Congress in a hearing, noting that while he was aware of the order … his wife Candy Carson had the final say, the New York Times reports.
"I invited my wife to come and help," Carson noted. "I left it to my wife, you know, to choose something. I dismissed myself from the issues."
That's right, he placed the blame on Mrs. Carson.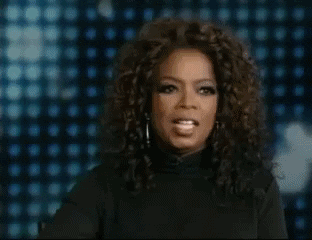 After blaming his wife's expensive taste, Carson claimed that the expensive furniture wasn't just chosen because it looked pretty. No, he said, it was chosen because he is concerned for people's safety.
"If it were up to me I would decorate my office like a hospital waiting room," said Carson, before adding that the old furniture was dangerous and needed to be replaced by safer furniture. "People were stuck by nails, and a chair had collapsed with someone sitting in it."