BET bringing more scripted programming for 2016-17 season
April 21, 2016 at 6:33 am
BET is making strides in original, scripted programming. Despite having huge success with both Being Mary Jane and Real Husbands of Hollywood, the network hasn't done much in the scripted realm. That is all set to change very soon with a few heavy hitters contributing to upcoming programming.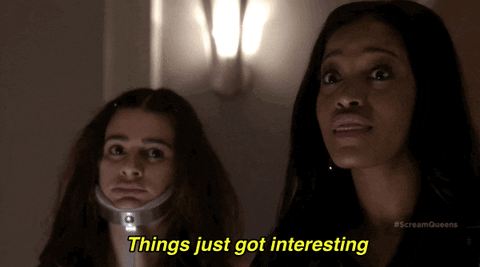 BET programming president Stephen Hill told, The Hollywood Reporter "People can get content anywhere. What we really want to do is make sure we have fresh content throughout the year. We haven't done that consistently, but we're making a commitment. That's what's driving this — that and finding compelling content you're not likely to see anywhere else."
John Singleton's Rebel will be a series revolving around a female police officer in Oakland who becomes a private investigator after her brother is killed by the police. Alongside Rebel is Benched, a comedy-drama about a young judge struggling to give up his old, bachelor ways as he takes on the criminal justice system that has derailed blacks for generations.
Tony Award winners Anika Noni Rose and Ruben Santiago-Hudson will star in The Yard, a drama which will take us inside the culture of Historically Black Colleges and Universities. The ensemble cast also includes Jazz Raycole and Peyton Alex Smith, Sean Blakemore, A Different World legend Jasmine Guy and more.
Audiences will get a behind the scenes of Comedy Getdown, a half-hour partially scripted series about the real-life tour with George Lopez, DL Hughley, Cedric the Entertainer, Eddie Griffin and Charlie Murphy.
And, the network is staying true to music with Tales a scripted anthology series using hip-hop classics through narratives. Executive produced by Irv Gotti, the series is in conjunction with TIDAL. After Tales premieres on BET, subscribers of the music and entertainment streaming service will receive extras from the show.
BET is also delving into biopics, with three-part miniseries about band New Edition, starring Empire's Bryshere Y. Gray. Laurence Fishburne will take the lead role in "Madiba", a biopic about Nelson Mandela.
Are you excited about BET's new programming? We are definitely looking to see how these projects turn out!