Another Black History Month has come and gone lightning fast, but we can reflect on some of the best moments the month has yielded. While we celebrate black history 365 days of the year, it's awesome to acknowledge the blackest moments that occurred during our sacred month. We've compiled some of our best and blackest moments of BHM 2018 as a friendly reminder that this month was lit!
1. 'Black Panther' and its success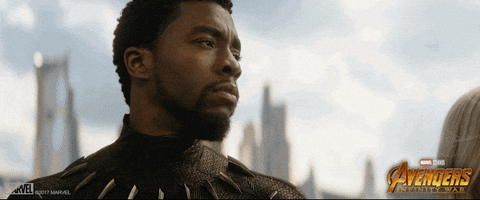 'Black Panther' is a gift that keeps on giving. In addition to crossing the $700M threshold, the movie sparked discussions, produced killer outfits and gave children of the diaspora a new sense of pride in our roots.
2. #HeyAuntie
'Black Panther' also yielded some amazing quotes. Killmonger's "Hey Auntie" is easily one of the blackest moments cinema has yielded in awhile.
3. Vermont students flying a Black Lives Matter flag outside of their high school
Vermont Students Get OK to Fly Black Lives Matter Flag Over High School https://t.co/VxHrcmtB3t
pic.twitter.com/a8MOhpsuyz

— News 19 WLTX (@WLTX) February 14, 2018
Waving a BLM flag at a Vermont high school of all places? Way to make history.
4. Quincy Jones speaking his truth and spilling the tea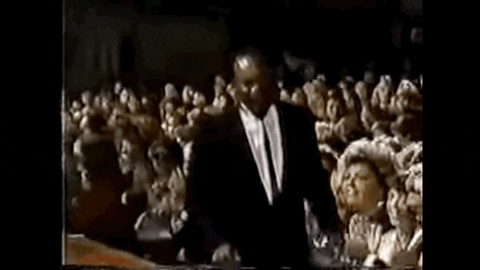 The 85-year-old did not bite his tongue when it came to spilling alleged tea on some of the culture's faves. Although he later apologized for going in the way he did, he never said any of it was untrue.
5. Mo'Nique going full blown black auntie on Lenard
"I called yall 1 hour ago and told yall to take the meat out the freezer. Now if I whoop all yall ass I won't be wrong" pic.twitter.com/Xl8mJkbYxQ

— ????Devaun???? (@VirgilAbleaux) February 24, 2018
Mo'Nique has also been speaking her truth in a series of interviews. Nothing topped her recent stop at The Breakfast Club and hitting Charlamagne Tha God with his government name of Lenard and giving us a gift of a gif.
6. The unveiling of the Obama portraits
The Obama Portraits Have Boosted Attendance to the National Portrait Gallery by More Than 300 Percent | artnet News https://t.co/EpLjBbzNYc

— Garance Franke-Ruta (@thegarance) February 23, 2018
The Obama portraits were black excellence personified.
7. ABFF Honors
About last night #ABFFHonors
pic.twitter.com/aeMxhqGQ6f

— Jay Ellis (@JayREllis) February 26, 2018
Black film and television has been killing it, and it's always great to see our faves get the recognition they deserve.
8. The Golden State Warriors choice to take kids to the National Museum of African American History and Culture rather than visit the White House.
The Warriors decided not to waste their time in D.C. by spending a minute with Trump. They instead took kids to the African American History museum.
9. Solange winning Harvard Foundation's 2018 Artist of the Year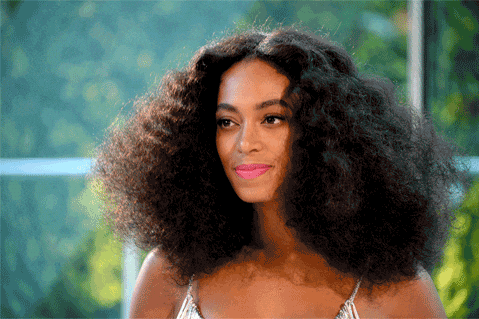 A well-deserved honor for the woman who gave us one of the blackest albums ever.
10. Amanda Seales' #BlackGirlMagic Poem
Get into this #blackgirlmagic
pic.twitter.com/kHOGsjqu9D

— Amanda Seales ???????? (@amandaseales) February 22, 2018
If you missed it, make sure you check it out as Amanda gives every black girl a boost of confidence using her way with words.
11. Symone Sanders refusing to spend her BHM talking about Omarosa
Don Lemon's reaction to Symone Sanders' epic Omarosa Manigault-Newman burn is everything! ???? ???? pic.twitter.com/B25NjwK4iV

— Brenna Simon (@BrennaSimonSays) February 10, 2018
Us too sis! We get it.
What were some of your favorite BHM moments this year? Let us know in the comments below.