Things got a bit heated on Lynden Trail's Facebook feed late last week, the Atlanta Black Star reports. The Washington linebacker often sends questions to his followers on the media platform, encouraging an open forum of sorts for discussions on debatable topics. His last topic invited a gang of individuals into his notifications – one of which wasn't so pleasant.
Photo: Facebook
As if the controversial question wasn't enough, a fan slid into the conversation with quite a provocative point-of-view. Deeming black women "uncoachable" amongst other unbelievable ideologies, a young man under the username Maserati Rick completely bashed black women in every aspect of the word. Ridiculous stereotypes and horrible generalizations tainted Rick's colorful response. Read below:
Photo: Baller Alert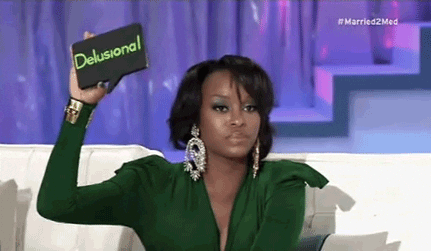 Photo: All About the Tea
It's still unknown whether the man was just a fan or an actual player himself. Nonetheless, it doesn't change the sentiment behind his both harmful and unfair views. Trail asserted that the question came from his group chat and that it wasn't an opinion he believed in himself. Making himself very clear, he posted a picture of his family with a resounding message in disagreement of Rick's views.
The post has since been taken down.
Rick ... who hurt you, beloved?

Photo: GIPHY