Cardi B did it, y'all!
"Bodak Yellow" has reached the top spot on Billboard's Hot 100. This is the first time in 19 years that a female rapper solo artist's single has claimed the number one spot. The last woman to sit atop the charts was Lauryn Hill with "Doo Wop "(That Thing)" in 1998.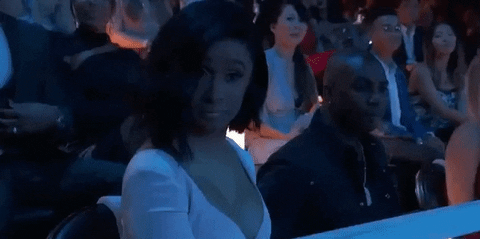 Cardi made her mark in history in other ways as well. She is only the fifth ever female rapper to top the Hot 100. Lil' Kim wore the crown for a few weeks on a song with Christina Anguilera in 2001; Mya and P!nk also topped the chart for a little while that same year. Shawnna got a number one when she featured on Luda's "Stand Up" in 2003, and Iggy Azalea and Charlie XCX spent seven weeks at the top of the chart in 2014.
2014 is also the last time a woman topped the chart without the assistance of another artist. Meghan Trainor was the last to achieve that feat with "All About That Bass."
As soon as folks realized that Cardi B was close to making history three different ways, fans decided to band together to stream and purchase Bodak Yellow multiple times and used super creative ways to get the word out.
STREAM BODAK YELLOW. pic.twitter.com/YnDOei3gV9— Pretty Peen Papi. (@TheNotoriousCDG) September 22, 2017
Stream #BodakYellow
???????????????????????? @iamcardib pic.twitter.com/M72SqoDreI— ???? (@HOLYGH05T) September 21, 2017
Make #BodakYellow #1 on @billboard stream it! Buy it! Watch the video!!! @ImCardiB #CardiB pic.twitter.com/QiQcqgAXi6— Benjamin (@MrBenji314) September 21, 2017
Been muting my phone playing Bodak Yellow to get Cardi's stream count up— #BasedWaveyPrincess (@DucK_SeazoN) September 19, 2017
And it worked!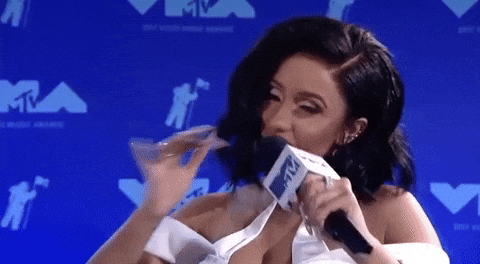 Of course, Cardi celebrated in a way that only Cardi B knows how to celebrate:
Joy to the world. Cardi B went no. 1! And it won't be her only hit. ✨✨✨???? pic.twitter.com/D6erF3yMFJ— Michael Arceneaux (@youngsinick) September 25, 2017
Congrats to Cardi B! There's only one way for us to honor Cardi! Let's bump some Bodak Yellow!