Longtime Chicago residents may remember growing up and eating Leon's Barbecue, which once had four locations in the city's South Side area. Well, that barbecue is still cherished by a particular Oscar-winning actor.
Last year, Denzel Washington was in the neighborhood on the hunt for Leon's, when he pulled over to a South Side neighborhood home to ask for directions. That home belonged to 87-year-old Juanita Hubbard, who certainly wasn't expecting Washington to be at her door.
The video of Hubbard's and Washington's meeting was posted October of last year and it went viral, of course.
In the video, Washington chopped it up with the locals, reminiscing about the time he spent hanging out in the South Side neighborhood. Hubbard clutched onto Washington — because Denzel — calling him her "birthday gift." In an adorable display, Washington also told an approaching little boy (who may be a bit young to recognize him) to watch his movies, "but not Training Day!"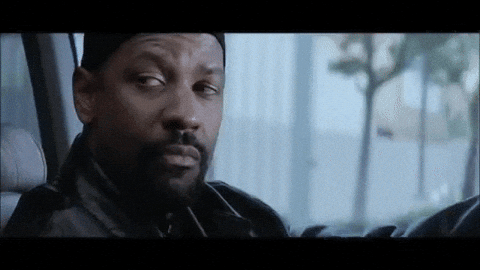 Viral sensations can be an impetus to action. After seeing Washington's passion for the restaurant, Leon Finney, Jr. decided to re-open Leon's Barbecue, the Chicago Sun-Times reports.
"Seeing the video of Denzel and knowing the popularity we have enjoyed gave me that extra push to get the ball rolling," said Leon Finney Jr., whose father founded Leon's restaurant.
Leon's Barbecue reopened this week. If you'd like to visit, it is now located at 1528 E. 63rd St. in Chicago.