The SocialHoodWatch monitors these hashtagged streets for acts of civility and criminality alike. Just as the world turns, the tide of public opinion sways from minute to minute. We can praise your fave's woke post today; yet, drag them for their ignorance tomorrow. Read below for the good, the bad and the ugly in celebrity posts.
The Good – DeRay runs for Mayor
Amidst the charade that is the 2016 election, a bit of authenticity shined when #BlackLivesMatter activist DeRay Mckesson announced his filing for mayor in the city of Baltimore.
"I Am Running for Mayor of Baltimore" https://t.co/tYQ58AOXYp

— deray mckesson (@deray) February 4, 2016 The reaction across most of Twitter was congratulatory.
@deray running for Mayor of Baltimore. I'm HYPE‼️✊🏾💂🏿

— Humble CiviLION (@BringItBekNow) February 4, 2016
Foreshadowing at its best.
Yesterday, 5-ish: @karenhunter, "Someone needs to run for office ON PURPOSE."
9ish: @deray is running for mayor

— Jawn Solo (@RandiGloss) February 4, 2016
Donald Trump is running for president, but y'all muhhfckas are mad about DeRay running for mayor of a city he loves & wants to progress.

— Navigator Smalls (@EMDmufasa) February 4, 2016
I think it's incredibly awesome that @deray is running for the Mayor of Baltimore! Go head my brother!

— Mrs. Lively (@the_ideal7) February 4, 2016
Mckesson and his dutiful vest rose to notoriety while championing dialogue surrounding police brutality after the killing of Michael Brown in 2014. The former teacher is a native of Baltimore.
The Bad – Battle of the ATL Gibberish Rappers
Future and Young Thug found themselves in a tweef of subliminal shots upon the release of new music on both sides. The Atlanta rappers have been scuffling back and forth for a while, given their musical styles are very similar. Future innocently hinted at another project.
Midnight eastern

— FUTURE/FREEBANDZ (@1future) February 3, 2016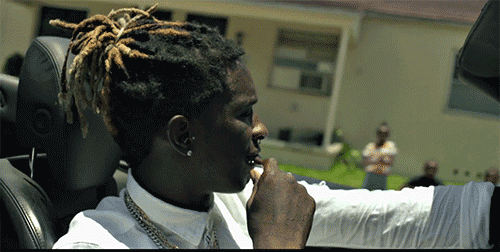 Young Thug took it upon himself to reference Navaydius (Future) with the following responses.
Boy slow down dropping all that BS music…😭😂✌🏾️

— Young Thug ひ (@youngthug) February 3, 2016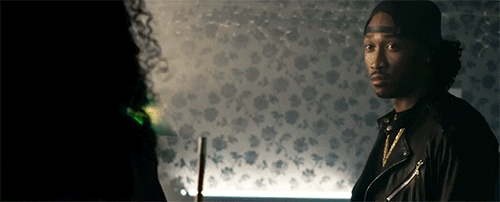 This started a back and forth that continued as Future later announced a new deal with Apple Music.
@AppleMusic thanks for the new deal..

— FUTURE/FREEBANDZ (@1future) February 3, 2016
Young Thug was not impressed.
I hope Apple save u lil niggas…. Or church !!!!

— Young Thug ひ (@youngthug) February 3, 2016
The source of Thugger's anger stemmed from Future overshadowing his pending release Slime Season 3. In a seemingly unbothered move, Young pulled a Kanye switching up the title of his mixtape.
I'm on my #yeezy shit, fuck ss3…..
It's now ""IM-UP"" tweet up

— Young Thug ひ (@youngthug) February 3, 2016
I learned that when u go fast like that, u running out of gas 😭😂 "IM UP"

— Young Thug ひ (@youngthug) February 4, 2016
In the words of the late Rodney King..
The Ugly – Zola's tale coming to a screen near you
COOL NEWS: @JamesFrancoTV to direct @_ZolarMoon's stripper saga ZOLA TELLS ALL. https://t.co/JsjTnBOVPF pic.twitter.com/E1KcVCHG0l

— TheWrap (@TheWrap) February 4, 2016
The twisted Twitter tale of two strippers, a boyfriend and a drug dealer is apparently getting the cinematic treatment. Actor James Franco will direct the story of Zola's explicitly wild night down in Florida.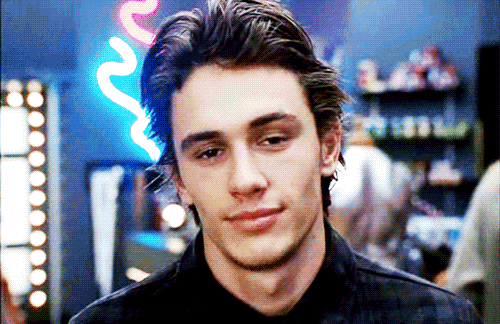 The embellished narrative captured Twitter's attention for almost a month last October as everyone speculated the validity of the story. The idea of a film, especially directed by Franco, received mixed reviews.
Yo this is major for Zola. Y'all don't understand. They turning Twitter stories into fucking script!

— Romonica DeGregory (@Crotch0_0Watcha) February 5, 2016
James Franco is directing it and supposedly playing in it. I wonder how the casting is gonna go and how much Zola getting for it

— BLACK POWER (@b4squiat) February 5, 2016
If they cast Zola as a white girl, we boycott. https://t.co/3MrCSLyBms

— Nappy Head Neesh (@King_CurryGoat) February 5, 2016
Also did anyone just get a hella icky feeling when they saw James Franco is gonna direct the Zola the Stripper movie

— kylie sparks (@kyliesparks) February 4, 2016
I hope Zola gets paid somehow through all this.

— Mychael G. Chinn (@mychaelgchinn) February 5, 2016
Will you watch a film based on Zola?? Does it deserve a theatrical release or the Redbox treatment? Just another conundrum to ponder in this week's edition of #TheSocialhoodWatch.