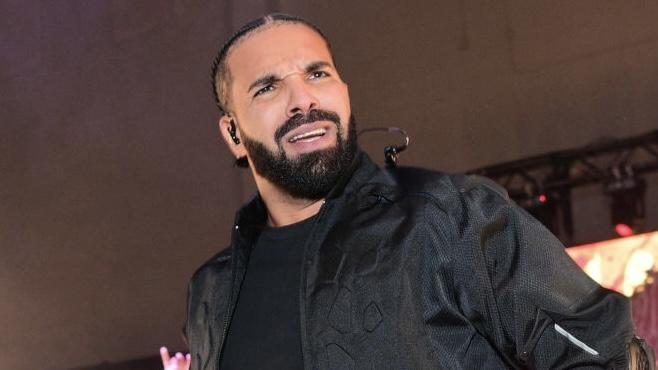 Drake Stops Sold-Out Apollo Theater Performance After Fan Falls From Balcony
Drake's stage crew rushed to have the rapper pause the show as they located the fan.
January 24, 2023 at 6:30 pm
Drake's second sold-out performance at the historic Apollo Theater got dangerous when a fan fell from the venue's mezzanine balcony. The rapper stopped midway through his second and final show when the fan took a tumble.
The New York Post said the rapper was less than two hours into his set when he brought fellow rapper 21 Savage onstage. The two were set to perform hits from their collaborative album, Her Loss, but commotion suddenly began in the balcony area. 
The outlet reported the fan dropped from the second floor into the middle of the orchestra pit, damaging a light fixture during the fall.
The rappers paused the show after their crew members informed them of what had happened in the crowd. 
Drake addressed the crowd, letting them know why things abruptly stopped, saying, "Just have to make sure somebody's OK."
The crew and security guards ran into the crowd to locate the man and check if anyone was injured. Fortunately, they found the fan and reported that he and everyone else was OK.