Facebook will pay Bleacher Report millions to create a reality TV show featuring Super Bowl winning Oakland Raiders running back Marshawn Lynch.
As part of the social media juggernaut's new "Watch" initiative, Facebook announced that the company will pay video creators $10,000 to $35,000 for short-form shows and up to $250,000 for some longer-scripted shows, according to Reuters.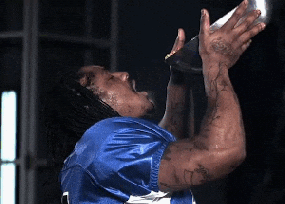 The first episode of No Script will feature Lynch taking race car driving lessons and will see him ultimately ruining the tires of the car.
"We think we have a big hit on our hands," said Rory Brown, president of Bleacher Report, declining to comment on how many millions Facebook is paying Bleacher Report for the show. "People are going to spend more time on Facebook because of it."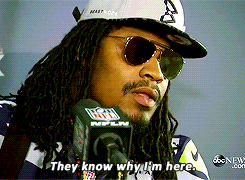 The player, also called "Beast Mode" by adoring fans, has already shown his talent for reality TV during an appearance on Running Wild with Bear Grylls.
Unfortunately, there is no news about the series' exact release date, but The Fader reports that No Script will begin streaming this month.
Facebook has given No Script an eight-episode first season, with each episode running between 10 and 15 minutes.
Lynch's new show is just one of many set to come out on the social media platform. Facebook reportedly plans to spend up to $1 billion on exclusive shows for its new platform.