The fact that Valentine's Day occurs during Black History Month means that we celebrate love and appreciate black culture simultaneously. Throughout time there have been fine examples of what black love looks like. The love of major civil rights leaders in the face of insurmountable odds. The love of major artists in industries that don't promote long-lasting love. And there is young love that reflects the digital age. Here are 13 black couples whose love is timeless:
Ossie Davis and Ruby Dee
Ossie Davis and Ruby Dee were married for 57 years prior to his passing in 2005. Not only were they screen and stage actors who often appeared in the same projects, but they were also major figures in the Civil Rights Movement.
Dr. Martin Luther King Jr. and Coretta Scott King
MLK and Coretta are without question the most famous faces of the Civil Rights Movement. They were married in 1953 and had four children who blazed their own activist legacies. Coretta took it upon herself to create the King Center in Atlanta and fight for a national holiday for MLK.
Marcus Garvey and Amy Euphemia Jacques Garvey
Universal Negro Improvement Association (UNIA) founder and early 20th-century civil rights leader Marcus Garvey married Amy in 1922. One year into their marriage, Garvey was incarcerated for mail fraud, and she led the organization, raised funds for his release and got his work published.
Malcolm X and Betty Shabazz
Married in 1958, Malcolm X and Betty Shabazz were instrumental in civil rights movements in the North. After Malcolm's assassination, she continued the work by publishing many of his speeches. She went on to earn a doctorate in education had a thriving career as a college educator.
Beyoncé and Jay-Z
These superstars have dominated the rap game and R&B for over a decade. They're the closest thing to royalty in America. With their most political albums thus far, Lemonade and 4:44, they prove once more that they drive the culture.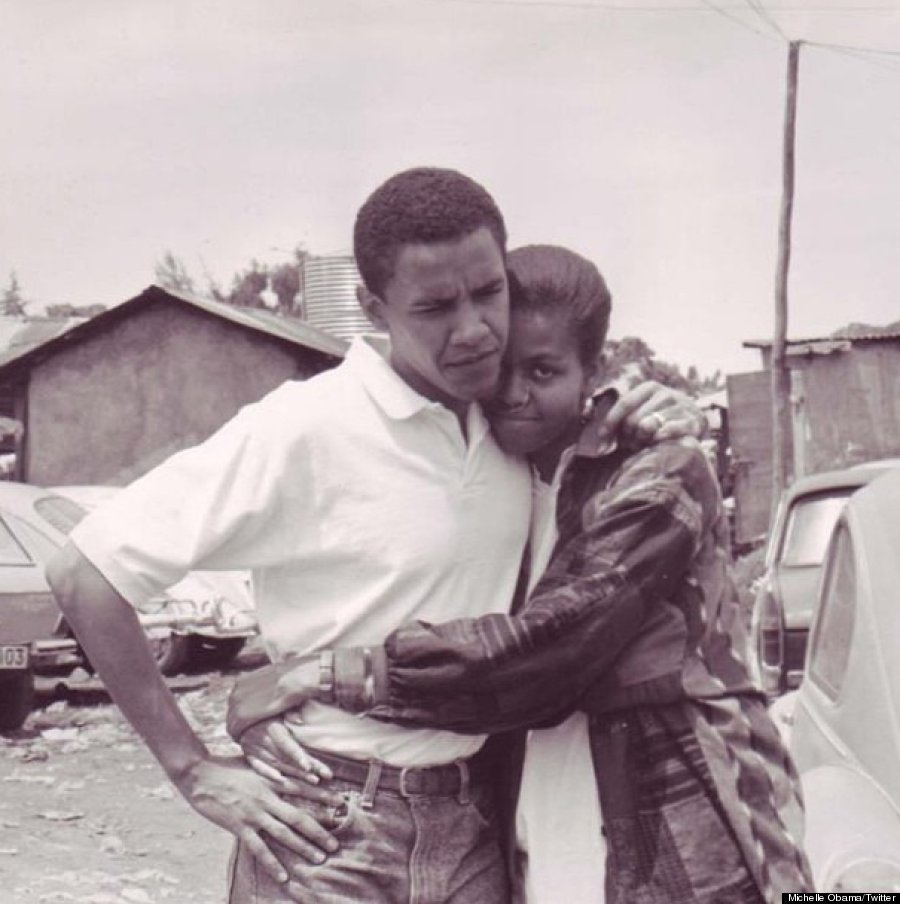 Barack and Michelle Obama
The first black president and first black first lady met in Chicago, married in 1992 and forged a long-lasting love as they pursued their dreams. Always seen embracing one another, they serve as a shining example of what black love can be.
Jada Pinkett Smith and Will Smith
These two are the epitome of a power couple in Hollywood. Married in 1997, for nearly 30 years the Smiths have entertained the world with box office hits and highly entertaining TV roles. Their bond is so strong, they constantly make headlines when they speak. Will and Jada's children, Willow and Jaden, are both dynamic stars in their own right.
Denzel and Pauletta Washington
While usually out of the spotlight, Denzel and Pauletta Washington have had a long marriage. They met in 1983 on the set of Wilma and since have had four beautiful children. In 1995, they renewed their vows in South Africa with Archbishop Desmond Tutu officiating.
Angela Bassett and Courtney B. Vance
Since 1997, Angela Bassett and Courtney B. Vance have been Hollywood's it couple. They turn in some of the most acclaimed performances, they always shine on the red carpet and they are always picture perfect. In recent years, Vance and Bassett have joined popular shows produced by Ryan Murphy that have reinvigorated their careers.
Rev. Run and Justine Simmons
Hip-hop pioneer Rev. Run of Run DMC married his beautiful wife, Justine, in 1994. For over 20 years, the rapper turned preacher garnered new fame as a reality TV star primarily because of his candid relationship with Justine and his children.
Ice Cube and Kimberly Woodruff
Contrary to popular belief, rappers get and stay married. Rapper, actor and movie producer Ice Cube married Kimberly Woodruff in 1992 amid his budding film career. He has dominated every industry he has entered with his queen of 26 years at his side.
Tamela and David Mann
Gospel singer and actors Tamela and David Mann have been married since 1988. They were a part of Kirk Franklin's vocal group "The Family," and most recently, they have been frequent collaborators with director Tyler Perry.
Steph and Ayesha Curry
Basketball phenomenon Steph and Ayesha Curry have been married since 2011, but they were together for years prior to that. The Currys have ascended to pop culture icons. Steph, who is a member of the Golden State Warriors, is one of the best NBA players in the world. Ayesha is a world-class chef, social media maven and her man's number one fan.