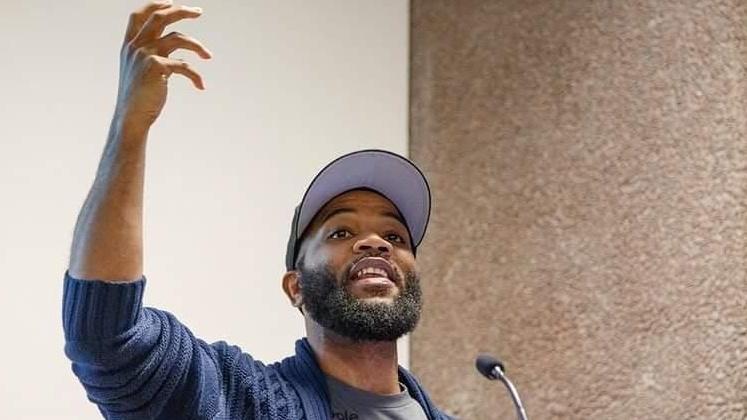 Hip-Hop Professor Raps To Advocate For Women's Rights And Social Justice
A.D. Carson is defending rap's reputation.
A.D. Carson, an assistant hip-hop professor at the University of Virginia, is an award-winning musician and writer who has been using his lyrics and essays to advocate for marginalized people. In one of his most recent essays, Carson highlights the debate surrounding abortion rights, a topic which has been widely discussed in recent weeks after the U.S. Supreme Court's decision.
The professor's essay, "Roe v. rap: Hip-hop artists have long wrestled with reproductive rights," highlights rap songs that have dealt with the subject of abortion. 
"Reproductive rights have long been part of the discourse in rap music, which has always sought to hold a mirror to society to reflect its realities, values, ambitions, fantasies and taboos," Carson told Blavity. "Collectively, the songs represent a diversity of viewpoints and are written from a variety of perspectives — from guilt-ridden, would-be mothers and apprehensive fathers to the imagined vantage point of the unborn themselves."