Opinion
How Love Languages Taught Me to Love Myself
No one tweet should have all that power.
My Twitter timeline has become my place of refuge, more often than I'd like to admit.
Like what you're reading?
Get more in your inbox.
On this day in particular, a good girlfriend of mine posted the link to an episode of the popular podcast, "Black Girls in Om," with the following tweet series:
Listened to .@brittanyphina on Black Girl Om and realized love languages aren't just how we need other people to love us...

— bby grl (@LifeWithJRDN) August 17, 2016
I can't describe the enlightening moment I had by anything other than real. I grabbed my iPhone and downloaded the episode again, waiting to have another spiritual experience. Their special guest, "self-proclaimed emotional nudist and empowerment coach" Brittany Josephina spoke of manifestation and truly internalizing your growth, which couldn't have come at a better time in my life. Through my girl's brief series of tweets and the Josephina's sermon cloaked in her bubbly voice, I made such a powerful connection. Like, a "girl … YES" out-of-body connection.
These languages must be reflected towards me first before I can make them the mandate for my partners. I must first find out what love language (or languages) accompanies with my quest for self-love and nurture it fiercely.
The five love languages were established by author Gary Chapman in an attempt to learn how to communicate effectively with your partner in love and in life. Through a series of guided reading and a test, one is able to determine which of the five following love languages resonates as their own: acts of kindness, words of affirmation, quality time, receiving gifts and physical touch. I've taken the test before. Multiple times, if we're being honest. Physical touch and words of affirmation always seem to be my interchangeable top two and frankly, I couldn't argue with the results. The thought of a kiss, head stroke or belly rub partnered with compassionate, organic words of support from bae were ideal for me in a relationship.
While those love languages were great in a romantic setting, I needed to figure out what worked for me. What does Bee wants to give Bee? What does her spirit need? What language attaches itself to my voyage into unwavering self-love?
I revisited the site for a retest based on the podcast. Instead of thinking of some imaginary player, I put myself on the receiving end of the questions. Nothing had truly changed. So, instead of honing on one language, I made the conscious decision to include them all into my everyday routine.
Below are a few of the practices I've started in loving me through a love language. I definitely encourage anyone to follow along or share theirs: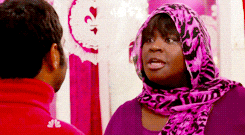 Photo: GIPHY
It can be so much more than just balling out. I've turned "treat yo' self" into a lifestyle by: buying one outfit each pay period; buying a new vinyl every pay period; visiting my local hairdresser or nail shop to stunt properly; invest in something for my growth career-wise and personally.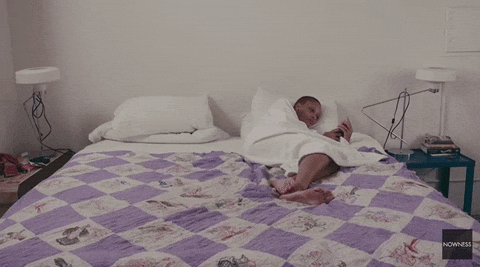 Photo: GIPHY
Because who doesn't love being on their introverted tip? I've taken a step back and pursued quality time by: knocking shows off my binge list on all my streaming apps; having record sessions in my bedroom; coloring in my Rap Coloring book; turning off my phone for hours at a time; disengaging from my social media feeds.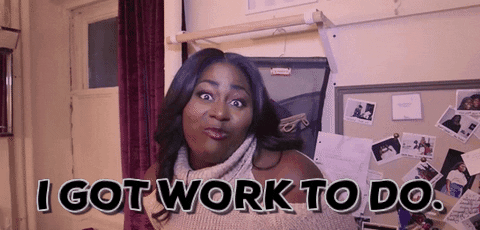 Photo: GIPHY
When those around me flourish, I flourish. When the spirits around me are high, I'm high. I've served my community by: donating my clothes and other resources to those in need; joining forces with organizations within my community that align with my beliefs; becoming more political enlightened and aware; activating my activism.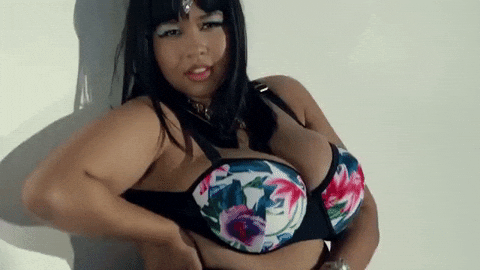 Photo: GIPHY
I've come to the conclusion that I can't expect to dictate what I love physically if I don't do it to myself (and do it well). I've loved on me majorly by: visiting local adult shops and treating myself to a "treat"; trap meditation and yoga; deep-conditioning every other weekend; doing a full-on skincare routine every night with different masks and serums.
Words of Affirmation
A hard day can be a hard day. I've curved my sense of doubt and the self-imposed "millennial deadline" by: writing my daily wins on a piece of paper and storing them in a mason jar; listening to positive podcasts about black women and intersectionality; reading works from my favorite womanist authors, journalists, poets and bloggers; journaling in the morning to detox my mental energy.
I've stressed this so many times but in this crucial period where our mental, physical, spiritual and emotional health hangs in the balance, we must endorse self-care to the highest level. It's not even up for debate. Incorporating a love language for self is so healthy and so healing. In the weeks following my efforts to love myself based on this test, I've grown immensely. My struggles aren't struggles; they are challenges that will so become testimonies. My flaws aren't flaws; they are unique identifiers that make me one bomb ass babe. My verbiage towards myself is empowering. I'm my biggest fan. Who the hell knew?
It's gonna be a hard yes from me, dawg.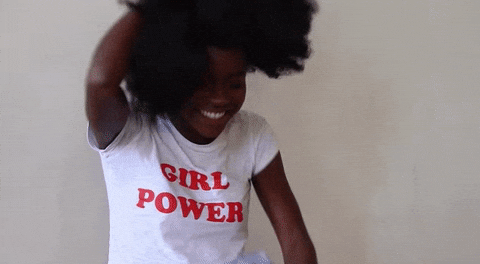 Photo: Freddie Harrell
What's your love language?