It was rumored for sometime that Beyoncé and Kendrick Lamar would be headlining Coachella, and now it's official.
The music festival announced it's lineup for 2017 on Tuesday. If your remember correctly, a version of the festival lineup appeared on social media about a month ago. While some of the artists from that rumored list ended up on the final version, several are not on this official list.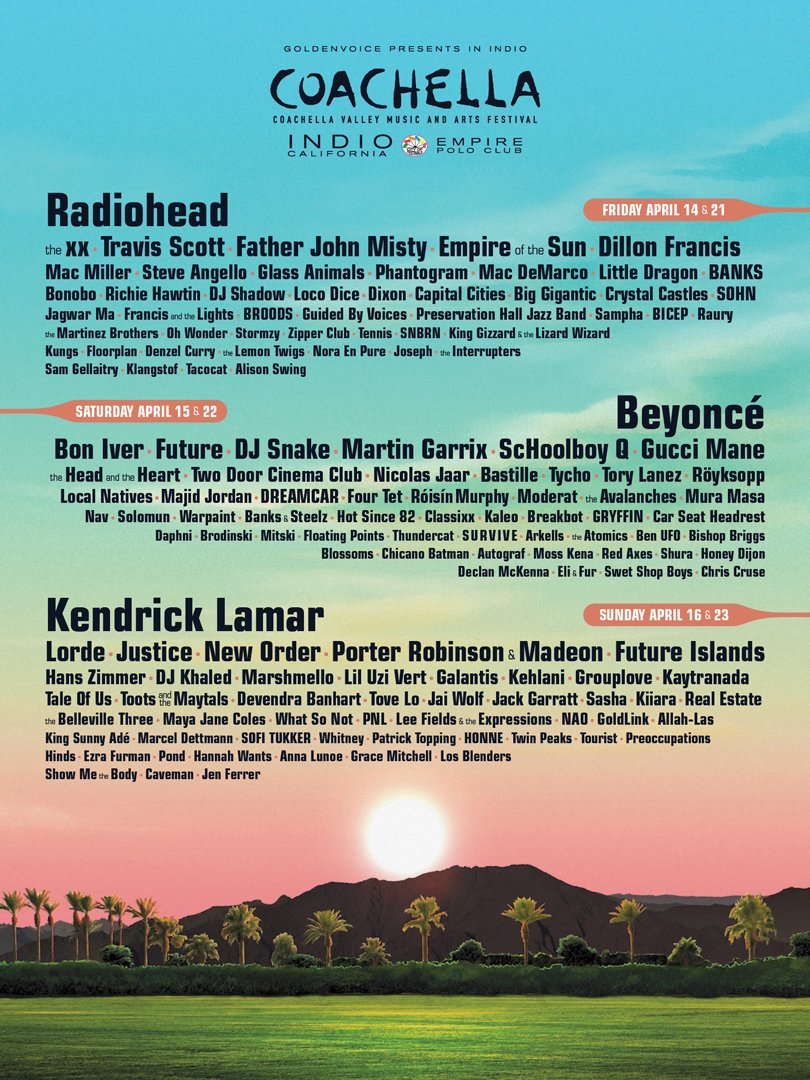 Photo: Coachella
Other than Queen Bey and King Kendrick, other artists set to appear include Travi$ Scott, Future, ScHoolboy Q, Kehlani, Gucci Mane, Tory Lanez, DJ Khaled, Lil Uzi Vert, Kaytranda and more.
Coachella will take place the weeknds of April 14-16 and April 21-23, located at the Empire Polo Club in Indio, California.
So this is officially lit. Anyone want to buy our tickets?
Photo: Giphy
---
Never miss a headline. Sign up for our daily newsletter.