Jollof Rice is as significant to West African regions as wetness is to water. It's not even close to being a game. Don't believe me? Check your social media feeds for Nigerian and Ghanaian mutual friends, post "Who has the best jollof rice?" and watch a full-out rice battle begin.
Lovingly entitled "Jollof Wars" across social media, the battle of rice royalty has inserted itself into an official festival. Per TheAfricanDream.net, Jollof Festival in Washington D.C. hosted their first ever Jollof Hackathon presented by I/O Spaces on July 2. Competing countries included Cameroon, Ghana, Sierra Leone and Nigeria.
And the winner is…
Nigeria!!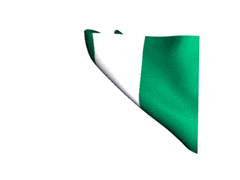 Ms. Atinuke Ogunsalu of Queensway Restaurant & Catering (Maryland) took home the jollof crown! So, Nigeria gets official bragging rights in the D.C. area at least.
It actually looks like Ghana was the favorite to win, but was bested by the clock when they ran out of food and their backup didn't arrive on time, disqualifying them out of the race. Over 600 people attended the festival, held in northwest D.C.
The judging panel included D.C. Ghana Embassy Executive Chef Francis Otoo (Embassy Chef Challenge), Gigi Ness of African Cuisine Inc, Tamara Raye of NATIVSOL, Maame Boakye of Dine Diaspora, and jollof enthusiast Andrea Coleman. The judges based their decisions on presentation, taste and originality. Ogunsalu was award $1000 coworking services from I/O Spaces as well as an opportunity to become a Chef at a D.C.-based upscale African Fusion restaurant Jollof Caviar, opening in 2019.
Ogunsalu and her jollof dish won the favor of the judges by not only "[capturing] a great taste and healthy combination of ingredients in her meal, she did an awesome job at presentation and that was something very pleasing to the tongues and eyes of the judges" said Otoo. Ogunsalu hopes that her win eliminates the assumed Ghanaian bias and encourages people to try Nigerian jollof and determine for themselves.
Craving more jollof? Well, New York City residents will get to get a taste of the Jollof Festival on July 23rd! If you'd like to keep up with all things Jollof, follow their hashtag #JollofFestival and hit up their Twitter/Instagram/Facebook – @JollofFestival.