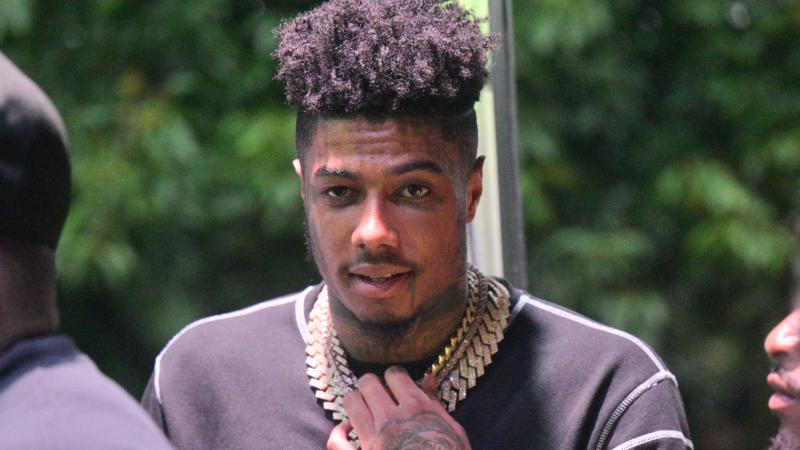 Karlissa Saffold, The Mother Of Blueface, Explains Why She Didn't Pay For His Bail
Blueface allegedly kicked his mother out of his home.
November 18, 2022 at 4:23 pm
Karlissa Saffold, the mother of Blueface, is explaining why she refused to pay her son's bond after he was arrested in Las Vegas for allegedly shooting at a truck outside a strip club. Saffold defended her decision in a video she posted on social media, Aceshowbiz reports.
"Don't come talking to us about no bail money. Don't come talking to us about my son. We created 'Thotiana,'" Karlissa said in the clip, referencing the rapper's hit single. "We paid for it. Me, his father, my husband and Jaiyden [Blueface's child's mother]. We paid for the song. We helped create your artist for you. Don't come to us about no goddamn bail money."