Over the summer, one of my friends tweeted that podcasts were a #whitepeople thing and wanted to know why. On the surface, I totally understood what she meant. In the legacy of radio, which — aside from "urban" stations — is led by white voices, the new podcast phenomenon has largely been attached to those same identities. This is always evident to me when I ask white people — typically after they have just given a rave review of Serial or This American Life — if they've ever heard of my favorite podcasts, which are all curated by black hosts, and they say no. That "no" becomes even more pronounced when I inquire if they listen to any podcasts hosted by black women.
So to put an end to the "podcasts are for white people and men" trend, here are a list of podcasts with black female voices that everyone should know about and listen to. The first five listed are the podcasts I'm currently into (with some new ones I discovered while writing this piece) but read to the end for Blavity staff favorites. Check it out!
This podcast features the wonderfully hilarious Heben and Tracy from Buzzfeed. If you haven't already heard their weekly hour-long podcast segments, you've probably seen them on Twitter (@heavenrants and @brokeymcpoverty) because of their viral tweets. On their show, Heben and Tracy talk about everything from pigeons to Kanye to politics, and they interview an array of black voices, including Rembert of Grantland, black feminist Roxane Gay and even Kaya Thomas, the creator of "We Read Too," an app that connects readers with books written by black authors. After each interview you can look forward to the duo's "rapid fire" — or as Tracy calls it, the "Pew Pew Pew" segment — where their guests must answer random, absurd questions that always lead to hysterical laughter. They also have a recurring advice portion where BuzzFeed's news app editor Stacy-Marie Ishmael gives black women tips on how to negotiate and assert their accomplishments in the work place. Both funny and informative, this podcast is everything a black girl could want!
The Friend Zone is a new podcast hosted by Fran, Assante and Dustin, three friends living in NYC who want us all to live healthier lives. They typically start with a problem one of them has encountered that week and the other two give guidance. Fran, however, has a special contribution to the show. Essentially, she acts as the podcast's spiritual guru and gives listeners guidance on ways to better center themselves and overcome emotional stresses. For example, in the second episode, Fran asks listeners to make a list of any unresolved conflicts they have with friends and family and to make plans to talk through those problems. How freeing!
The Friend Zone isn't all heavy stuff though. Assante and Dustin often break into rap and R&B medleys — begging a reluctant Fran to join in — and touch on the craziness happening in black reality TV. So, if you're ever in the mood to work on personal growth and sprinkle in a little fun while doing so, this is the podcast for you.
3. 
The Read
(Crissle)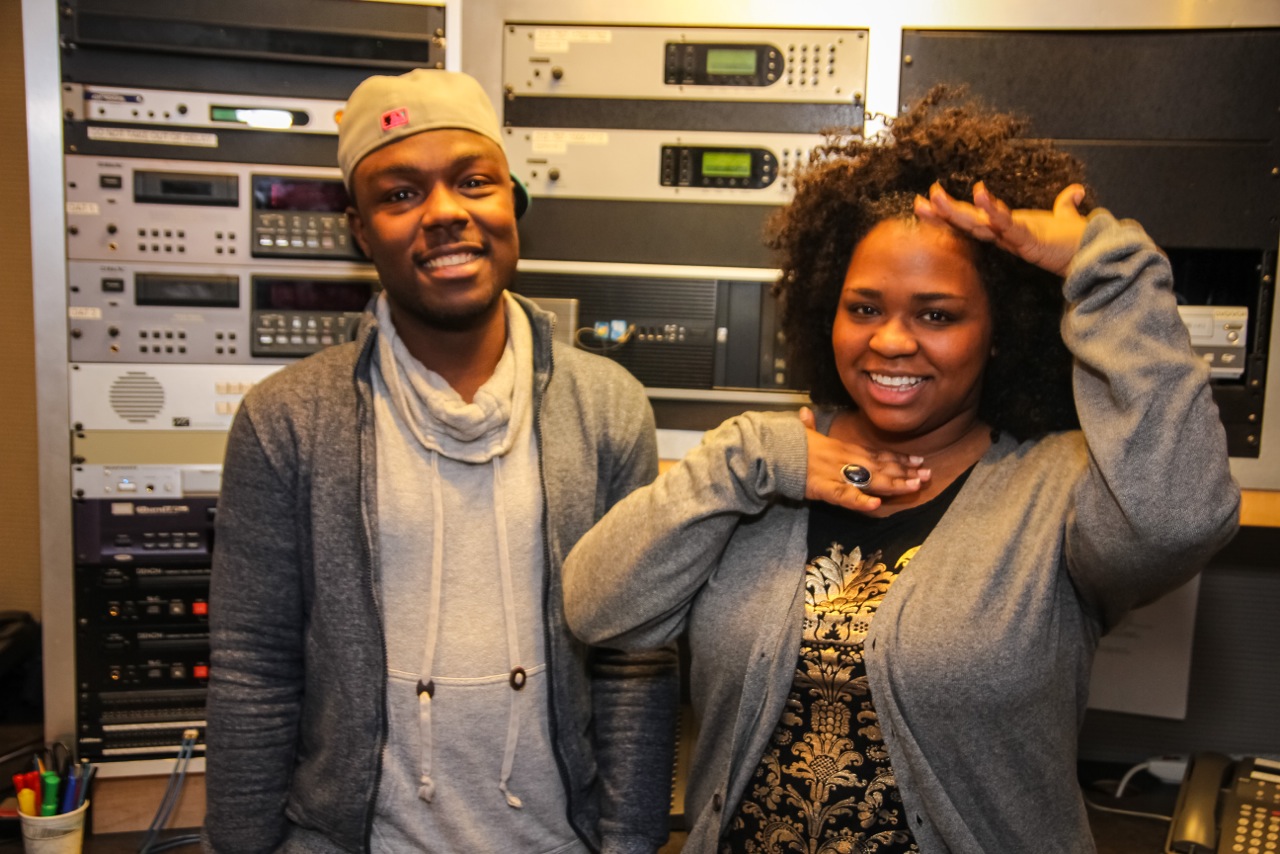 Most people who have heard of a black podcast know about The Read. Crissle and Youtube sensation Kid Fury go to the studio every week and cover the latest in black excellence, celebrity drama and racism. At the end of each episode, they go in on the biggest offender(s) of the week — such as Amy Poehler when she thought it was okay to cosign a joke about R. Kelly peeing on Blue Ivy, or the homophobic and transphobic Target shoppers who criticized the company for getting rid of their designations between "boys" and "girls" toys. Crissle's "WTF is wrong with y'all" reads often deftly lay out the problems with white feminism and are fun to listen to because her humor shines through the whole time. In addition to the podcast, you can also catch Crissle on Apple's Beats 1 Radio at least once a week, where she makes sure to give listeners a necessary dose of Drake. Check out both!
To be honest, the name of the podcast should be enough to get you to listen. Mmhmm, Girl is the official motto of black girl gossiping, so off the top it's clear the podcast is going to be great. Their latest episode is the first time I have tuned into the podcast, but I like it already and will definitely be catching up on the older ones! The hosts go by Lola and Babs, live in Cali, and have amazing chemistry with each other. They aren't afraid to keep it 100 percent honest. In this week's episode, Lola and Babs discuss the failure of white women's twerking, the most recent weirdos they've encountered on public transportation, and Lola even shines a light on how creepy it is when teenage boys try to holla at grown women. They also give the Napa Valley Wine Train, whose workers kicked a group of black women off the train for laughing too loudly, with the ether they deserve. Mmhmm, Girl is a must-listen!
5.
BLACK GIRLS TALKING
(Alesia, Fatima, Aurelia and Ramou)
Black Girls Talking is just that — a group of black women discussing, with flair, what's happening in pop culture and black life in America. It basically sounds like a conference call with your friends, except Alesia, Fatima, Aurelia and Ramou don't talk over one another. Like with Mmhmm, Girl, I'm also new to listening to this podcast but I'm already hooked. The latest episode is focused on Serena's dominance, which the women contrast to Maria Sharapova's rewarded mediocrity. Some gems in reference to Sharapova: "Does she even play tennis anymore? I don't know" and "She really is the Iggy Azalea of tennis."
I could really listen to this truth and sneak dissing all day, which is great because I have a lot of episodes to catch up on. And you should, too!
And, BECAUSE there is no way I could know about them all, here are some additional staff picks!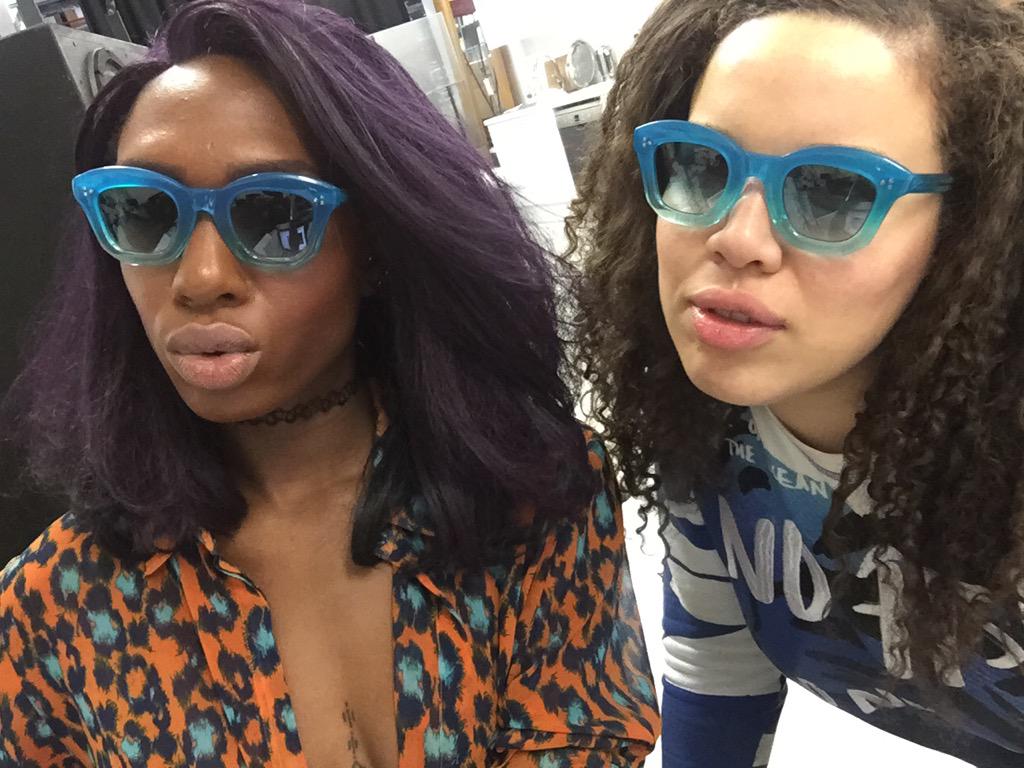 A show that takes its name from an infamous episode of Cheaters definitely warrants a listen. If that wasn't enough, Irene and Zezi, two fabulous ladies from London, share their hilarious thoughts on everything from pop culture to relationships. What I like most is the way they manage to offer balanced views on topics. In the latest episode, the story of a philandering boyfriend caught out by an app was balanced against views from a lovely soon-to-be-married couple. With both presenters coming from Nigerian backgrounds, you will definitely get a distinctly Nigerian flavor, both in the music selections and their coming-of-age tales. At the same time, both proudly rep their native South London and bring you some British #BlackGirlMagic.
With international guests and tales from their 'jisty' travels, these two Londoners bring the goods in every episode. However, be warned, regular listening is likely to have you rolling on the floor with laughter and asking: "What is the meaning of all this Jackie?" — recommended by Esther
Last Name Basis is fairly new to the podcast scene and it's hosted by Franchesca Ramsey (@chescaleigh) and her husband Patrick (@tieoptional). They discuss weekly pop culture with a humorous flair (I love Franchesca's random singing and voices!) as well as have fun bits such as testing Patrick's "slanguage" knowledge. What I love most about this podcast is how open and loving Patrick and Franchesca are about their marriage, especially to be on a wide platform like a podcast. Specifically for Franchesca, her goofiness reminds me of how me and my friends act around each other. Franchesca herself is popular from creating the "Shit White Girls Say To Black Girls" video that went viral. She is currently the host of the MTV webseries MTV: Decoded, which adds humor to the discussion of race relations for the young MTV generation. If you love goofiness, cute married folks interacting or want to stan out for a black girl whose loc hairstyles are dope on Youtube, this is the podcast for you — recommended by Joi
---
Want more content like this? Sign up for our weekly newsletter below.
[mc4wp_form]