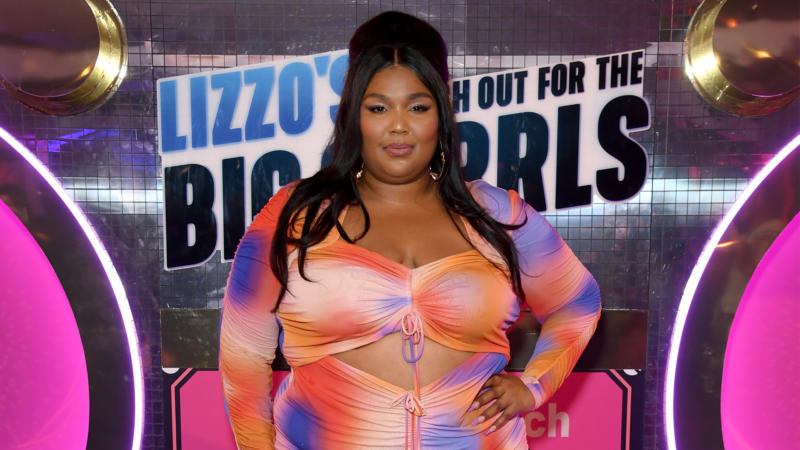 Lizzo Helps A Fan Propose To His Boyfriend Over FaceTime In The Middle Of Her Concert
Everybody say love!
March 13, 2023 at 5:42 pm
Lizzo always makes time to help a fan, even during one of her concerts.
While recently performing a sold-out show at the OVO Hydro stadium in Glasgow, Scotland, the hitmaker stopped her concert and helped one of her fans propose to his boyfriend. According to footage shared on TikTok, Lizzo saw someone holding up the message "ASK MY BROTHER'S BOYFRIEND TO MARRY HIM" in bold text on their phone in the front row.