Michelle Obama Hilariously Told Her Daughters: Don't Go To Your Lil' Friends For Advice, 'All Of You Are Dumb'
Obama: "What is going on in our heads where we let that happen. So I do wonder what are young girls dreaming about, if we're still there?"
Another United State of Women Summit is in the books! During the 2018 conference, former (and forever) First Lady Michelle Obama sat down with Tracee Ellis Ross to discuss motherhood, womanhood and remaining hopeful in today's political climate, according to The Hollywood Reporter.
And no — for the umpteenth time — she's not interested in running for president.
While the focus of the women's empowerment summit was, of course, women, Obama's remarks weren't all praise and pats on the back. She spoke at length about how women must hold one another accountable to make each other better.
"In light of this last election, I'm concerned about us, as women, and what we think about ourselves and about each other," said Obama, per CNN. "What is going on in our heads where we let that happen. So I do wonder what are young girls dreaming about, if we're still there?"
Obama questioned what it means for women that President Trump won against Hillary Clinton, who she believes was the most qualified candidate.
"When the most qualified person running was a woman and look what we did instead, I mean, that says something about where we are, if we as women are still suspicious of one another, if we still have this crazy, crazy bar that we don't have for men ... if we're not comfortable with the notion that a woman could be our president, compared to what?" she asked.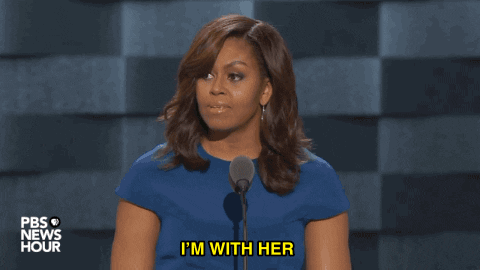 In looking to the future, Obama reflected on the bigger picture. The former FLOTUS said Americans must remember that the president isn't some sort of magic savior who will fix everything that is wrong with the United States.
"It doesn't matter who runs," she said, urging women to act for women's empowerment wherever they can, including at home and in the workplace. "We don't wait for the one person to save us. We voted for Barack Obama and he didn't end racism," she said.
In working to better the nation and women's lives in general, Obama stressed that women must not be afraid of losing all that they have worked so hard for. She urged her audience to take big risks, "shaking" the table at which they've fought to have a seat.
"If we want our daughters to dream bigger than we did we still have work to do. ... A lot of us have gotten to the table, but we are so grateful to be at the table that we are afraid to shake it up. Now, just holding onto our seats at the table is not enough to help our girls," Obama noted.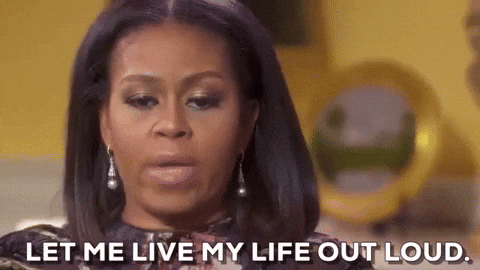 "You can't whisper magical thoughts in your daughter's ear and go into a workplace where you tolerate [this] existence," she continued.
She also acknowledged that women often have more to lose than men if they try to shake things up and fail, and that that too can make women feel the need to be conservative about how they make progress.
MICHELLE OBAMA: I wish that girls could fail as bad as men do, and be okay, because let me tell you, watching men fail up—it is frustrating. It's frustrating to see a lot of men blow it and win. And we hold ourselves to these crazy, crazy standards.

🔥🔥🔥 pic.twitter.com/YDyckiCqU7— Ethan Grey (@_EthanGrey) May 6, 2018
"I wish that girls could fail as bad as men do and be ok because watching men fail up is frustrating," she noted. "We hold ourselves to these impossible standards."
In addition to the political and social conversation, Obama got personal and talked about her conversations with her own daughters, proving that she's just like our mamas.
"You have to get that mom face right, like, 'Oh, did that happen? Tell me more.' Trying not to react so you get the good information," she explained. "I tried to tell Sasha and Malia, 'Do not go to other 14-year-olds for information, 'cause all you all are dumb. Talk to me.' It's like, 'All of you are dumb. You know nothing. Love you!' So, let's just talk about it. Don't ask Olivia what she thinks about sex. She doesn't know!"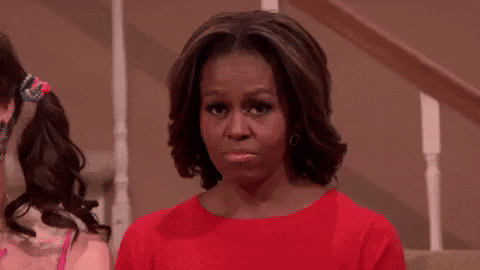 Get into the full conversation below: