Michelle Obama sat down for an interview on The Late Show with Stephen Colbert, and casually slayed with her smart, honest and quippy wit. Aside from looking absolutely flawless, in typical FLOTUS fashion, she left us with a treasure trove of gems as she glittered The Late Show stage with a light dusting of #blackgirlmagic.
Here are 13 things we learned from the interview:
1. President Obama's undeniable swag defies definition.
When asked to define the word  "swagalicious" that she has used to describe her husband, The First Lady said, "It's a person that has a lot of swag and if you don't know what swag is Steve, you definitely don't have it." Bloop.
2. Beyoncé is, in fact, magical.
"You shouldn't look her in the eye," she joked. "She's a special person…she's a sweetheart. I mean, she's smart, she's creative, she's a great mother, she loves her family, she's just a lowkey lady. We have a lot in common in that way."
3. On the topic of  Melania and 'speech-gate,' The First Lady kept her commentary short and classy, saying simply, "Yeah that was tough."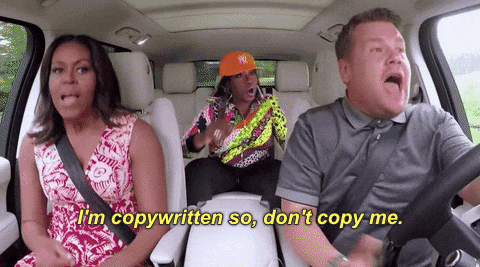 LOL! We see you FLOTUS.
4. She shared a few words of wisdom for the spouses of the presidential candidates during this election season.
"You have to be in it. If you're in it and if you don't agree you should have agreed before they ran," she said. "If I didn't agree with what Barack was saying I would not support his run. I stand there proudly and I hope they are too, standing with their spouses proudly."
5. She has mixed emotions on leaving The White House.
"It's definitely bitter-sweet I mean everything is like the last and I find myself choking up because we have raised our kids in the white house. We've had so many amazing experiences. We have phenomenal staff, we live in a house with people who love us and care about us and we're going to be walking away from all of that."
6. Wait…what? Malia and Sasha are going to do their own packing?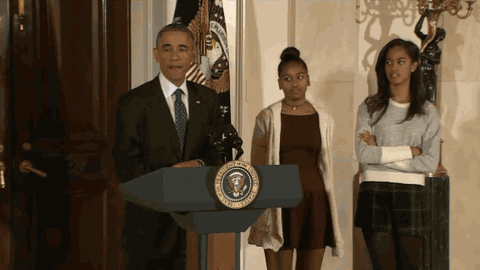 "I've actually made my kids start packing their rooms already. It's like get this done. My thing is if you don't pack it, I'm throwing it out. That's what I do." Michelle don't play.
7. What was really happening behind the scenes of the Essence Magazine photo shoot that classily broke the internet?
"Barack is horrible in photoshoots and I hate doing photoshoots with him so I'm sure right there I was saying. 'would you just be patient…don't rush the photographer.'"
8. Be that as it may, First Lady had us all repeating this mantra:
I will not objectify the FLOTUS I will not objectify the FLOTUS I will not objectify the FLOTUS I will not objectify the FLOTUS I will not o

— Ashley C. Ford (@iSmashFizzle) September 8, 2016
9. And what do the Obama's talk about around the family dinner table?
"Unless Malia asks about his work, which we try not to have her do, it's all about the kids. 'How was your day? What's going on? What's the latest gossip?' He's really into gossip because he doesn't have a life," she says.
10. FLOTUS dropped knowledge on the White House's "Let Girls Learn" initiative
"We know that we have to be on the ground because you can't change culture if you're not part of the culture. You have to take each community where they are," she said. "There's no one solution to this problem which is what makes it so complicated. Every community is different so awareness and engagement is critical but we're grateful to the peace corps volunteers out there who are doing that hard work on the ground on behalf of these girls."
11. The First Lady just oozes confidence. So, what could possibly make her nervous?
"…pronouncing somebody's name wrong. Names are so hard and I practice and then I get up there and mess it up…so I'm usually just like, 'hey sweetie how you doing.'"
Flourish FLOTUS, flourish!
Whether it's a hard hitting speech or casual banter, Michelle Obama always nails it. We are going to miss you First Lady.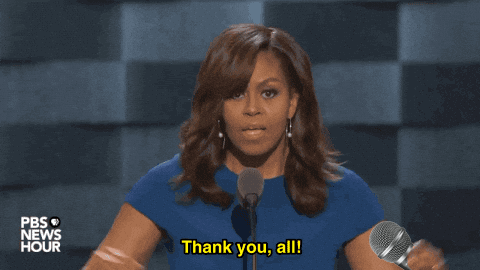 Watch the full interview below:
---