Essence Music Festival 2016 is well underway and, as expected, has been filled with good music, great people and can't-miss events. If you aren't in New Orleans or just want to see what the Blavity team has been up to so far, look no further.
Blavity x Sally Beauty Natural Hair and Beauty Bottomless Brunch
After roaming the convention center and getting our lives from Maxwell, Babyface, New Edition and more on Friday, we started our Saturday with an inspiring brunch filled with delicious food and good conversation. Sally Beauty sponsored the event, and Creme of Nature, Tressenoire and Callaloo were generous enough to hook up some gift bags with plenty of samples to try throughout the weekend. And the bottomless mimosas helped make the photo booth pictures even better.
Celebrity hairstylist and creator of Kimble Beauty, Kim Kimble, also stopped by the event. She provided a variety of products from Kimble Beauty for the gift bags so that everyone could keep their curls fleeky all weekend. We were all grateful for her giving spirit and to spend time with such an influencer in the hair and beauty world.
We had our own Blavity x Sally Beauty Snapchat filter, which made for some beautiful selfies:
The convention center
Every day this weekend is jam-packed with influencers, celebrities, musicians and more. They share advice, perform, and some just mingle with the people.
Empire's very own Bryshere Y. Gray (Hakeem), Serayah McNeill (Tiana), Ta'Rhonda Jones (Porsha) and creator Lee Daniels stopped by. Gray even performed a couple songs as Hakeem (including "Drip Drop"), and many fans of the show were singing and dancing right along with him.
But one of the most exciting speakers of the day was Oprah Winfrey. It was her first ever appearance at the festival, and the crowd to get in spilled out into the halls. The overflow was able to watch her inspiring speech about accomplishing dreams and faith on a big screen in the middle of the convention center.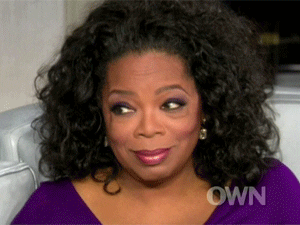 Nightlife
To wind things down, we listened to some throwback jams at our '90s happy hour. But after a couple hours to relax, the Superdome boasted Charlie Wilson, Jeremih, Estelle, Common and the one and only Mariah Carey.
Overall, day two of Essence Fest brought talented musicians, inspiring speakers and a whole lot of incredible things in-between. We can't wait to see what tomorrow brings.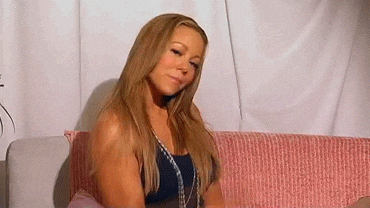 ---