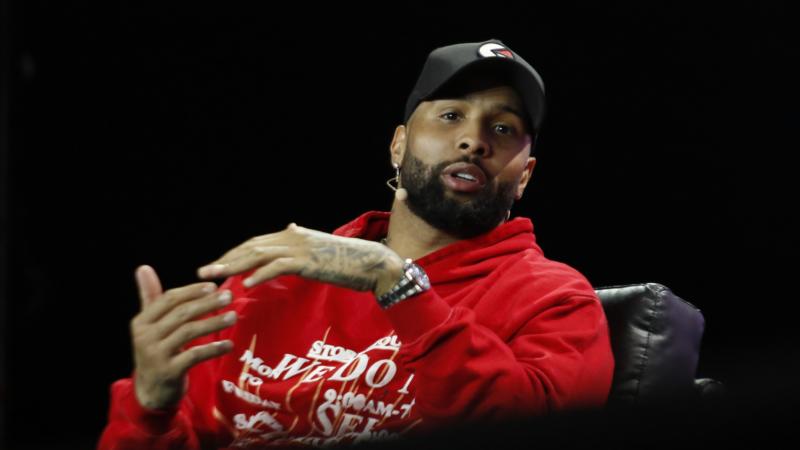 New Bodycam Footage Shows What Happened Leading Up To Odell Beckham Jr. Being Kicked Off The American Airlines Flight In November
"He definitely didn't do anything in this video that justified how he was treated," someone wrote on social media.
January 12, 2023 at 8:05 pm
NFL player Odell Beckham Jr. was removed from an American Airlines flight on Nov. 27, set to leave Miami International Airport and heading to Los Angeles.
Blavity reported airport officials said Beckham failed to respond to requests to buckle his seatbelt and appeared unconscious.
Miami-Dade Police Officer Luis Sierra released a statement regarding the removal, ET Online reports. "The flight crew was concerned for a passenger [Mr. Odell Beckham], as they tried to wake him to fasten his seat belt, he appeared to be coming in and out of consciousness, prior to their departure."
He added, "Fearing that Mr. Beckham was seriously ill, and that his condition would worsen through the expected five-hour flight, the attendants called for police and fire rescue. Upon the officers' arrival, the flight crew asked Mr. Beckham several times to exit the aircraft, which he refused."
Beckham shared a tweet in response to the outrageous situation.
Almost two months after the ordeal, body camera footage shows what happened leading up to his removal. It reveals a drowsy Beckham arguing with fellow passengers who were upset about deplaning because he refused to return to the terminal.