Newspaper Cartoonist Gets Due Dragging For Glaringly Racist Illustration Of Serena Williams And Naomi Osaka
The racism jumped out once again.
September 10, 2018 at 3:13 pm
The U.S. Open proved to be a misogynistic and eventful weekend for black women in tennis, and a cartoon depicting Serena Williams as having a tantrum was the racially biased cherry on top.
Following Williams' continued advocacy against a double standard for women and men in the sport she continues to dominate, she was fined $17,000 for voicing her frustrations to an umpire during her Saturday U.S. Open match against Naomi Osaka. The game between Williams and the up-and-coming Haitian-Japanese tennis player ended with the 20-year-old's first major victory overshadowed by the penalties against Williams and the backlash she's faced.
Ultimately, Williams will be docked $10,000 for "verbal abuse," $4,000 for coaching she allegedly received from the stands by Patrick Mouratoglou, with an additional $3,000 fine for breaking her racket out of frustration. Though $17,000 may be a small monetary price to pay for the G.O.A.T. herself, it's a considerable cost in the fight for equality.
While there has been an outstanding amount of support for Williams, one Australian cartoonist continued feeding the angry black woman trope with a dangerously exaggerated illustrated depiction of the star's disheartenment. In the drawing, Williams is seen angrily jumping on top of her racket while a blonde and seemingly white-washed version of Osaka is being asked by the umpire to "just let her win."
My toon in today's @theheraldsun on #SerenaWilliams
@usopen
pic.twitter.com/didwtQg1R5

— Mark Knight (@Knightcartoons) September 10, 2018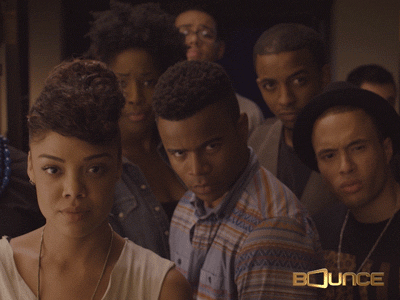 Of course, the horrible animation received the backlash it deserved. If this was an attempt at humor, understand that comedy isn't for everyone, and racism shouldn't be either.
You manage to be racist on several different levels here, not only in how you depict Serena, but also in erasing Naomi into a skinny blonde. Impressively shitty work.

— Ian Rose (@ianrosewrites) September 10, 2018
The Haitian-Japanese player is blonde? Cool story bro.

— Rob AF. (@RobForbesDJ) September 10, 2018
Just as a reminder, Naomi Osaka is not just Japanese. She is African-American too. Her mother is Japanese, her father is Haitian, and she moved to the United States from Japan when she was very young. This cartoon whitewashes her appearance when she isn't even white at all.

— Eugene Gu, MD (@eugenegu) September 10, 2018
I would say delete this, but this display of racism is so blatant in the year 2018 that it belongs in a museum to raise awareness to future generations about what African-Americans are going through today.

— Eugene Gu, MD (@eugenegu) September 10, 2018
Nothing surprising about a racist Australian. Serena was not mad about losing btw. Regardless, a Black woman still wom

— witch please (@please_witch) September 10, 2018
As a Caucasian male who grew up playing competitive tennis, I find this depiction of @serenawilliams to be deeply offensive and

racially inflammatory.
I witnessed John McEnroe berate umpires, smash racquets, and hit balls in the stands, without having an umpire decide his match
— ResistanceMedia (@Resistance411) September 10, 2018
— Just burn your Nikes and go…… (@Edges_N_Paris) September 10, 2018
— ????️ando ????️alrissian (@WestxCoastxBias) September 10, 2018
Compare the pair: two cartoons from Mark Knight.

Aside from the racist AF caricature of Serena, Naomi Osaka is suddenly white & blonde.

And proving Serena's point of men being treated differently. pic.twitter.com/YXqjFVUA0r

— SorryNotSorry (@sncrlynotsorry) September 10, 2018
Even author J.K. Rowling called out the offensive photo.
Well done on reducing one of the greatest sportswomen alive to racist and sexist tropes and turning a second great sportswoman into a faceless prop. https://t.co/YOxVMuTXEC

— J.K. Rowling (@jk_rowling) September 10, 2018
Both Osaka and Williams deserve better.
Now, check these out:
Naomi Osaka's Words Before Her Match With Idol Serena Williams Were The Best 'Fighting Words' Ever
Serena Williams Served Us Yet Another Tutu At The U.S. Open And It's A Lavender Level-Up
Serena Williams' U.S. Open Outfit After French Open Catsuit Ban Was The Only Clapback Needed