Cox Farms in Centreville, Virginia, is facing backlash over their "Resist White Supremacy" sign. The popular family-owned farm intended to use its platform to showcase a "message of support and inclusion," according to Patch.com. However, not everybody was here for the message.
Cox Farms posted the sign and an official statement regarding the matter on their Facebook page.
"We're not seeking to alienate folks who have different perspectives on tax reform or infrastructure spending," the statement read. "But when it comes to speaking out against systems of oppression and injustice, we see it as our moral responsibility to use our position of privilege and power, along with the tools of our trade and the platforms available to us, to engage visibly and actively in the fight for justice. Our roadside sign messages are one small way we do this."
The majority of commenters offered support, but the post — which has over 5,000 comments and 14,000 shares — went viral and opponents quickly made their voices heard.
"So black supremacy is okay then?" wrote Lise Lewis in the comments. "This is not a message of love, this is a message out to divide people even more. I would never ever visit your farm because you try to force your views on your customers. That is WRONG no matter what you say."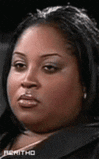 "Resist white supremacy is not an inclusive message," wrote Patty Weston Meizlish, who lives in Louisa, Virginia, which is about an hour and a half from Centreville. "When you single out a group of people you exclude them. This is a sad message."
Many others warned the farm that it would "lose customers" for the sign.
In replying to those who were offended, Cox Farms basically took the "hit dogs holler" approach in its statement.
"We sincerely believe that fighting injustice and white supremacy is a responsibility that can — and should — unite us all," read the statement. "We struggle to see how anyone other than self-identified white supremacists would take this as a personal attack."