A good old game of basketball turned very bad at Elder High School last week, when the audience turned the fun tradition of chanting during games into something very ugly, Cincinnati.com reports.
Elder played against St. Xavier that day; both schools are in the Cincinnati area, very near the area in which students wore racists jerseys to basketball games a few weeks ago.
At one point during the game, Bobby Jefferson, a black basketball player from St. Xavier stepped up to the free throw line. Before he could take his shot, he began to hear chants from the Elder players seated near him.
"He can't read,'' the Elder players yelled.
They later on followed that with, "[He] smokes crack,'' and "[He's] on welfare.''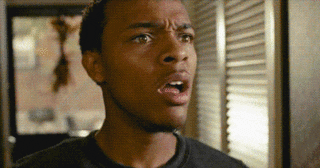 Cincinnati.com sports writer Paul Daugherty said that the chants grew so loud that they could be heard clearly on the broadcast he was watching of the game.
St. Xavier fans bit back at Elder fans chanting, "Racists!"
Elder fans responded back by yelling, "F*ggots!"
Bobby's mother, Mina Jefferson, was in the stands when the incident occurred. She grew increasingly upset as the chants continued, the adults on the court doing nothing to address them.
"Who's in charge here?'' Jefferson said. "Why isn't someone taking control? We were baffled. It was so clear. It persisted and no one did anything. This was a culture where this clearly seems to be okay.''
The chants reportedly went on for more than half the game, until St. Xavier coach Jimmy Lallathin complained to referees. An Elder coach finally told students to quiet down.
And yet the cries continued. And they weren't just tossed at Jefferson.
His teammate, Nate Stockman, who is Asian-American (he has an Asian mother) also suffered racial slurs, with Elder students shouting such as "P.F. Chang,'' "Open your eyes'' and "A-sian'' at him.
His mother, Susan Stockman, said that she has heard it all before, but never with such intensity.
"It has never been this blatant,'' Susan Stockman said. She said that her son has been called "a Ch*nk" and asked if he speaks English on the court before.
She said she "dreaded'' the game. "From the moment he touched the ball, they were yelling, 'A-sian, A-sian.' It breaks my heart.'"
Elder's principal Kurt Ruffing issued a statement to address the "seriousness" of what happened on Friday, per ABC Arizona.
"This type of behavior is not condoned at Elder, nor is it indicative of the lessons taught or learned in the classrooms, hallways and our fields of play, and it will it be tolerated," said Ruffing. "We promise to do better in order to reestablish your trust in us as we continue committing ourselves to preparing our students for life after high school."
Ruffing also sent the Jefferson and Stockman families an apology; Mina Jefferson appreciated that he apologized, but was ultimately underwhelmed by the gesture.
It was "form letter," she said. "Susan and I got the same letter, just with different names.''