Figure skater Maé-Bérénice Méité showed up and showed out on the ice a little over a week ago when she skated to a Beyoncé mix, causing huge buzz amongst the BeyHive. Plus, she went above and beyond by competing in this year's Winter Olympics for France while healing from a tendon tear.
But if you think her dramatic flair and unmatched showmanship are over, you are solely mistaken.
Once again, Méité wowed audiences and judges alike in PyeongChang, South Korea as she whipped out a surprise costume change mid-performance on Thursday night where Méité competed during the ladies' single free skate program. As Méité gracefully floated across the ice, she paused for a quick moment to remove her plain black skirt to reveal a sparkling eye-catching skirt underneath.
First @beyonce, then a mid-skate costume change? France's Mae Berenice Maite pulled out ALL the stops in 2018. #WinterOlympics https://t.co/ZARjrrHq1s pic.twitter.com/P2thM7PDAk— NBC Olympics (@NBCOlympics) February 23, 2018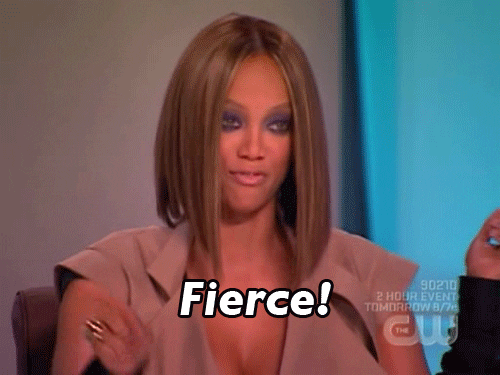 Méité really is the Beyoncé of figure skating! Bey is also known for her own entertaining dramatics onstage and she certainly incorporates costumes into her performances.
Similar to her Beyoncé homage, Méité's fans were here for the surprise wardrobe upgrade.
pic.twitter.com/TnMwOMYFy9— Jason ????️‍???? (@Philosophizer86) February 23, 2018
Very Beautiful— Richard R Cooper (@richatatt1) February 23, 2018
Innovative— Willie Newell (@HeisIamthe1) February 23, 2018