7 pieces of post-grad advice from Oprah, just in time for graduation season
Aside from being a television network owner, producer, actress, philanthropist and overall queen of all media, Oprah has also been making the rounds as the authority of the college commencement address for years now. Given her incredible personal testimonial, infallible bounce-back-game and savvy business sense, it's no wonder that she's an undisputed authority on life-gathering. Whether you're fresh up out the cap and gown or well into post-grad life, here are 7 pieces of post-grad advice from Oprah to sustain you when adulating gets real:
"Sometimes you find out what you are supposed to be doing by doing the things you are not supposed to do." 

– Howard University, 2007

"You must have some vision for your life. Even if you don't know the plan, you have to have a direction in which you choose to go. You want to be in the driver's seat of your own life because if you are not, life will drive you."

– Spelman College, 2012

"When you're supposed to do something or not supposed to do something, your emotional guidance system lets you know. The trick is to learn to check your ego at the door and start checking your gut instead."

— Stanford University, 2008

"You will find true success and happiness if you have only one goal. There really is only one, and that is this: To fulfill the highest, most truthful expression of yourself as a human being." 

– Harvard University, 2013
"When you're doing the work you're meant to do, it feels right and every day is a bonus, regardless of what you're getting paid."

– Stanford University, 2008

"Each of us has to stand in our own shoes, and the real question is how will you stand in your own? Will you stand in them with humility and compassion and integrity and courage? Well, I'm here to tell you, every day and every experience of your life will give you a chance to make that choice. It still happens to me, every day, all the time."

– Duke University, 2009

"We all stumble. We all have setbacks. If things go wrong, you hit a dead end—as you will—it's just life's way of saying time to change course."

– Stanford University, 2008
Congrats to all the 2016 graduates. This is just the beginning of your adventure!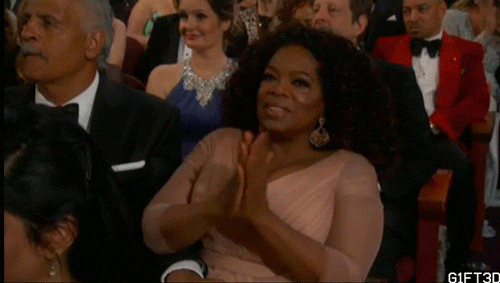 ---
Share these tips with graduates you know on Twitter or Facebook below!
---