Ray Lewis wants to set the record straight. After pictures and videos of him from a Sunday football game surfaced, in which he has locked arms with Baltimore Ravens players who have decided to take a knee, people were questioning his motives. He too was taking a knee, both knees actually, but apparently not for the reason we might think.
After he has gone on record criticizing Colin Kaepernick for his choice to kneel during the anthem in protest, many people were shocked to see him take a knee. It's something he said he would never do. He was even highly criticized by his friend Shannon Sharpe about his choice.
"He got down, not on one knee, but both knees. So what were you kneeling for?" Sharpe says of Lewis in a talk with Skip Bayless.
Well, Ray Lewis finally sat down to address the controversy surrounding his gesture. He too is disappointed in all the comments that have been made about his kneeling, because he wasn't even protesting, he was praising God!
That's what Lewis is claiming in a new response video.
Ray Lewis calls out Shannon Sharpe in regards to taking a knee. pic.twitter.com/NleFK1V1sv

— History of Sports (@BeforeFamePics) September 27, 2017
"I dropped on two knees, both knees, so I could simply honor God in the midst of chaos," Lewis explains in the video.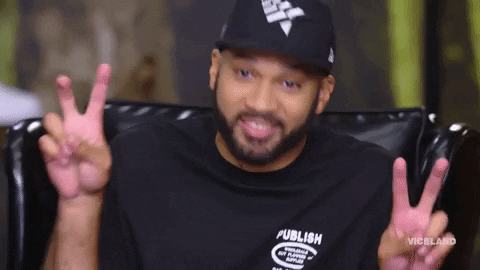 Well, after Lewis alleged he had a little talk with Jesus, Twitter came with the receipts and it seems like he did still take a knee.
@raylewis really out here lying like we don't have him on tape. pic.twitter.com/N42wzSynSD

— Jton242 ???????? (@jton242) September 27, 2017
Ray Lewis on Inside the NFL: I took two knees in London because I was praying to honor God.

God: pic.twitter.com/1FTGRlpChL

— Jemele Hill (@jemelehill) September 27, 2017
Lewis says he's simply friends with too many police officers and people in the military to ever take a knee. However, if you don't want to stand, prayer is a great alternative.
"If you wanna make it right, make it two ways," Lewis suggests. "Either stand or pray."
A strong belief is that prayer changes things, but many people aren't buying that that's what he was actually doing. It seems more like he's saving face. We won't stop you from taking it to God in prayer, but keep it real.