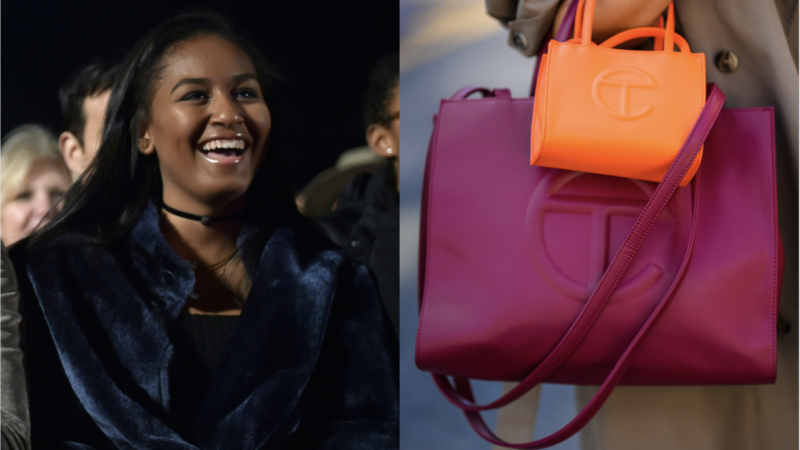 Sasha Obama Ruffles Feathers For Carrying School Books In Telfar On USC Campus
"How else are you supposed to carry textbooks? I carried mine in Gucci," a supporter tweeted.
October 25, 2022 at 5:12 pm
Sasha Obama ruffled some feathers by sporting Telfar's largest-sized embellished bag in the oxblood colorway, which retails for $275 as a book bag while walking on the University of Southern California's campus last week.