In 1962, The Snowy Day hit the shelves in libraries and bookstores.
The picture book told the story of Peter, a boy who loves the snow. He spends a happy day having adventures in the snow, and takes home a snowball as a memento. Sadly, Peter learns that many of life's best things are fleeting when the snowball melts. He goes to bed upset, but wakes up happy — the next day it is snowing again.
It's a simple story made revolutionary by one small fact: Peter is black.
The book made history by being the first storybook with a black protagonist.
The Snowy Day turns 55 this year, and to celebrate, the United States Postal Service plans to issue a set of stamps featuring illustrations from the book.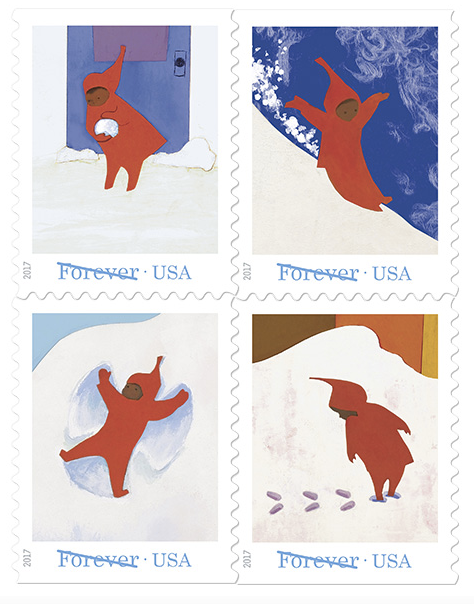 How adorable are these?
USPS gave a brief description of what we can expect from the four stamp series.
"The images include: Peter forming a snowball, Peter sliding down a mountain of snow, Peter making a snow angel and Peter leaving footprints in the snow."
If you're as in love with these as we are, you're in luck: they'll be out soon! You will be able to send letters and pay your bills with a little help from Peter starting October 4.