Simone Biles' reply to Bob Costas saying she just became famous is all of us when he talks
August 17, 2016 at 11:20 am
If you've been keeping up with the Olympics, you're familiar with the voice of sportscaster Bob Costas. In NBC's primetime coverage of the games, he gives recaps and sits down one-on-one with the US athletes.
Rio has seen Costas make a number of statements that have had us looking like.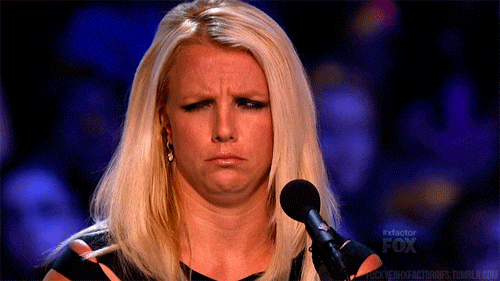 He compared Usain Bolt to Bob Marley, and said that Bolt was more popular in Jamaica than Marley.
Why did Bob Costas compare Usain Bolt to Bob Marley? How utterly stereotypically White and unnecessary. Both great; differently so. Shut up.

— Trudy (@thetrudz) August 15, 2016
Bob Costas comparing Bolt's popularity to Bob Marley is what happens when you only know two Jamaicans

— Astead Wesley (@AsteadWH) August 15, 2016
"The only other Jamaican person I've heard of is Bob Marley" – Bob Costas or his writers

— Akilah Hughes (@AkilahObviously) August 15, 2016
Some also thought he didn't handle his first interview with the Final Five well.
Bob Costas, disappointment for Gabby Douglas? Not true, she had a great competition and has a decent shot at a medal on UB. #nbcfail

— Laura (@Laura722) August 8, 2016
He legitimately asked them this question.
"Do you resent @Simone_Biles for being named the greatest gymnast?" – Bob Costas what kind of effing question is that? UGH!!! #Rio2016

— A (dot) Ham (@coolbreeeze_) August 10, 2016
Did Bob Costas for real just ask Simone Biles why the rest of the team doesn't resent her? #Rio2016

— Lindsey Timko (@lintimko) August 10, 2016
But Costas raised people's eyebrows the most in the awkward interview he did with Simone Biles and Aly Raisman after they won gold & silver in the floor exercise competition.
We know that NBC arranged for actor Zac Efron to come meet with the team, but the interview focused too much on that and more silly stuff as opposed to the ladies' athletic abilities. This isn't to say the interview couldn't have been or couldn't have had silly moments, because as fans we want to know them better, but still.
Costas even made a comment to Biles that she wasn't "well-known to Americans" before the Olympics and she gave us the perfect reaction.
.@Simone_Biles reaction shot to Costas saying she, "wasn't that well known before the Olympics" is a perfect 10.00!🏅 pic.twitter.com/Q4ASQum9hB

— Dana Elle (@DanaElleS) August 17, 2016
And rightfully so.
Not sure why Bob Costas said few knew who @Simone_Biles was a few months ago.. Uh, Bob, she won the last 3 World Titles #Rio2016 @KPRC2

— Randy McIlvoy (@RandyMcIlvoy) August 17, 2016
So they essentially took over the interview, and made it great again.
Did @Aly_Raisman and @Simone_Biles just give Bob Costas the greatest interview of his career??

— Charlotte Wilder (@TheWilderThings) August 17, 2016
Fire bob costas & hire @Aly_Raisman & @Simone_Biles #Rio2016

— Heather (@heatherw25) August 17, 2016
That Bob Costas interview with Simone & Aly–they completely took over and it was adorable. #Olympics2016 #Olympics

— Joshua Bolden (@JoshuaBolden) August 17, 2016
Aly & Simone have completely taken over this interview & Bob Costas can't do anything but shake his head. It's glorious.

— Sam (@Samantha_2446) August 17, 2016
Yes, Simone, this is how we've been feeling about some of this Olympic commentary. Effective side eye.