Music
So The 'Electric Slide' Is Actually A Homage To A Vibrator And Twitter Is Uncomfortable
Is nothing sacred?
Photo Credit: Source: Twitter
The internet has a way of ruining things, and this week, it's the "Electric Slide."
Like what you're reading?
Get more in your inbox.
For days, people have been locked in a debate about whether the song "Electric Boogie" is about vibrators. Someone approached Bunny Wailer, the man who wrote the song, about it, and he confirmed that it is indeed about self-pleasure, according to Aazios.
"I'm surprised it took people this long to figure out," Wailer allegedly told the person.
The source said Wailer wrote the song after an ex told him she didn't need him anymore because she had a toy.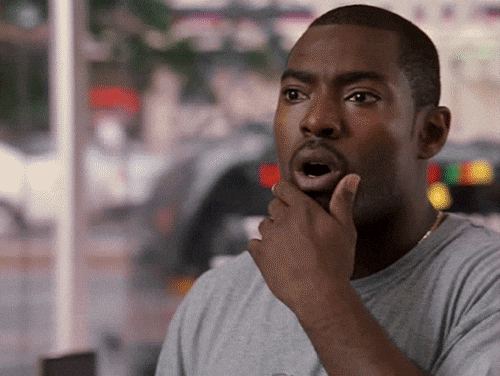 This news has left a lot people shook.
Going over Cha Cha Slide and Cupid Shuffle lyrics because I missed the memo that the Electric Slide is about a vibrator and everything is a lie. pic.twitter.com/RW6f7W8QSC

— lauren warren (@iamlaurenp) June 27, 2018
The writer of "The Electric Slide" song has confirmed it's about a vibrator, now it makes sense why women love dancing it to it at weddings while the men stand there not knowing what to do.

— Dan Regan (@Social_Mime) June 27, 2018
Wait one damn minute... "the electric slide" was a song about a lady and her electric vibrator this whole time ... pic.twitter.com/dA3ojrC7by

— 🇲🇽Rad Tad Simpson🇲🇽 (@QUE_REALigion) June 28, 2018
so i just found out that "electric slide" is about vibrators. considering i made my auntie run the cassette on repeat when i was a toddler, this has confirmed i been freak jawn since birth.

i am who i am.

— Deronté Swing (@knowderon) June 28, 2018
With everything else happening in the world, could y'all at least let me have the Electric Slide?!?

Why y'all out here ruining childhoods and Black weddings for everyone.

ME: :::checks out of social media::: pic.twitter.com/VjahhFM98q

— Angélique Roché (@AngeliqueRoche) June 28, 2018
So, Joe Jackson died. The man who told on C Murder lied. And, the electric slide is about a vibrator!?

"What a day, what a day." -E. Badu

— Branden D. Walker (@B_Theophilus) June 27, 2018
I'm glad Franky Beverly & Maze Gave Us Another Song To Do The #ElectricSlide To.

— Heart_of_the_City (@hotc_lg) June 28, 2018
If you weren't electric sliding to "Candy"- Cameo it didn't really count anyway... RIP to that electric slide song.

— Vance (@VRogers218) June 28, 2018
Oh well. RIP to our innocence.