The Social-hood Watch monitors these hash-tagged streets for acts of civility and criminality alike. Just as the world turns, the tide of public opinion sways from minute to minute. We can praise your fave's woke post today; yet, drag them for their ignorance tomorrow. Read below for the good, the bad and the ugly in social posts.
The Good – ABC hires first black woman to head network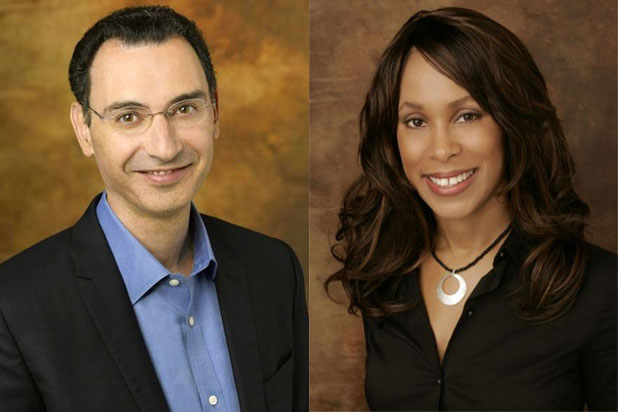 News broke Channing Dungey was hired as president of ABC's Entertainment Group.
Update: Channing Dungey will succeed Paul Lee as ABC's entertainment presdient https://t.co/yqeFONitue pic.twitter.com/Lyn5hRS6TE

— Michael Ausiello (@MichaelAusiello) February 17, 2016
Dungey replaced Paul Lee as the first African American to lead a major broadcast network.
Congrats to new @ABCNetwork President Channing Dungey, just appointed as the 1st African American female to head a major broadcast network.

— Orlando Jones (@TheOrlandoJones) February 17, 2016
@ABCNetwork CONGRATS Channing Dungey #WomeninBusiness

— Anita Baker (@IAMANITABAKER) February 17, 2016
ABC just hired the 1st black person to be president of entertainment at a major broadcast network, Channing Dungey, after ousting Paul Lee.

— Eric Deggans at NPR (@Deggans) February 17, 2016
This is HUGE!!! First Black Major Broadcast TV President!!! Go 'head Sis!!! #ChanningDungey https://t.co/hxZQ2KtmrO

— Will Packer (@willpowerpacker) February 17, 2016
Dungey previously served as executive vice president of drama development, involved with shows like Scandal and American Crime.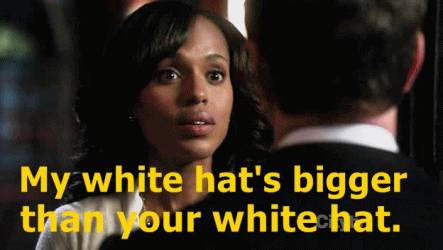 The Bad – Killer Mike feels the burn speaking for Bernie
Hip-hop artist Killer Mike faced ridicule over a statement he made about Hillary Clinton during a Bernie Sanders rally.
Here's that full Killer Mike line tonight pic.twitter.com/UUaFaxHSXa

— Katherine Miller (@katherinemiller) February 17, 2016
Some saw the quote as sexist in nature. But many more supported Mike, saying the quote was taken out of context.
@KillerMike here's the clip of your full quote in context to quiet the haters pic.twitter.com/W63tyqNA1y

— tonx (@tonx) February 17, 2016
Whose this @KillerMike insulting Hillary for having a Uterus. Meanwhile he looks pregnant with 8 toddlers.

— Luwanda (@LuwandaJenkins) February 17, 2016
My man @KillerMike is being smeared and harassed by the usual Clinton operatives & it's sad & hollow. Push back against this phony narrative

— Raul Pudd (@leducviolet) February 17, 2016
@KillerMike I was at the ralley, and people accusing you of sexism obviously weren't, and didn't bother listening to the rest of your speech

— Zach (@shr3kluvr) February 17, 2016
If @KillerMike is sexist then I'm the fucking Queen of England. #WeAreBerniesSingleIssue #FeelTheBern #BernieSanders

— Dave Trace (@Dave_Trace) February 17, 2016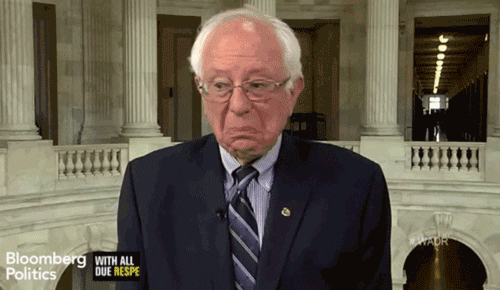 The quote under question originally came from famed social justice activist Jane Elliott – a white woman and friend of Mike.
I sincerely see this woman as one of my greatest teachers. Thank U #JaneElliot pic.twitter.com/l6MbWFrOZk

— Killer Mike (@KillerMike) February 17, 2016
The Ugly – Jason Whitlock and Shaun King engage in fiery Twitter beef
Sports journalist Jason Whitlock and BLM activist Shaun King slung mud over their articles concerning Peyton Manning.
Here's why Shaun King is angry https://t.co/qdmIHwZ7Cj Throw a rock into a pack of dogs, the one hits barks loudest https://t.co/sNMqSkbc7p

— Jason Whitlock (@WhitlockJason) February 17, 2016
That's it. Please share my story, read the receipts and testimonials from folk who know me and know the truth.

And fuck you @WhitlockJason

— Shaun King (@ShaunKing) February 17, 2016 The argument escalated as King and Whitlock began tossing racial clapbacks.
Shaun King so white they giving him an Oscar for playing black on Twitter. #OneLove https://t.co/CYp5UiBDeZ

— Jason Whitlock (@WhitlockJason) February 17, 2016
I'm done engaging Whitlock. Had no idea he was all over white radio and TV dissing me and @deray and others this week. A damn fool. Sellout.

— Shaun King (@ShaunKing) February 17, 2016
You're white. Don't claim it. I'm black. Love it. Who's the sellout? https://t.co/rWALecQZXq

— Jason Whitlock (@WhitlockJason) February 17, 2016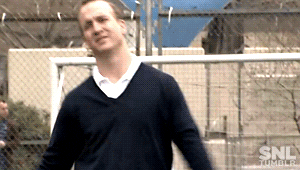 Both Whitlock and King have come under fire for remarks made in the past, so there was no clear winner. Hopefully they'll make nice by next week's edition of The Socialhood Watch.