Solange dropped another visual from her album When I Get Home.
The artist gifted us a video for her song "Binz" on Monday, reports Billboard. The video features a compilation of clips showing Solange dancing like no one is watching while she lip-syncs to the song.
Blavitize your inbox! Join our daily newsletter for fresh stories and breaking news.
The "Losing You" singer's moves impressed many of her fans.
summoning circle @solangeknowles

????
???? ????
???? ????

???? binz (extended) ????

???? ????
???? ????
????

— Ian Bradley (@IANCOGNEATO) March 8, 2019
Solange dancing to "Binz" is a mood pic.twitter.com/puR9Axdnnc

— Fatima (@ohheyfatima) March 2, 2019
Binz is really THAT girl. pic.twitter.com/8sh8xkZsZr

— SAMANTHA SADE (@SAMiiAM) March 7, 2019
"How many times have you streamed Binz by Solange in the past 3 days?" pic.twitter.com/tKDxM4Mj2k

— steve (@stylo_renn) March 5, 2019
me watching the BINZ video. pic.twitter.com/l0dZopK5PE

— coochie wally wally (@sosa_ojo) March 11, 2019
idk what it cured but solange's music video for binz cured me

— victoria (@victoriatngyn) March 11, 2019
Solange released When I Get Home on March 1 after months of anticipation. The album debuted at No. 7 on the Billboard 200 and sold 43,000 units in its first week.
This video is a clip from the film she released on Apple Music. It is the second standalone video released from the project. The visual for "Almeda" hit the internet Thursday.
Solange, we want an invite to the next dance party, sis.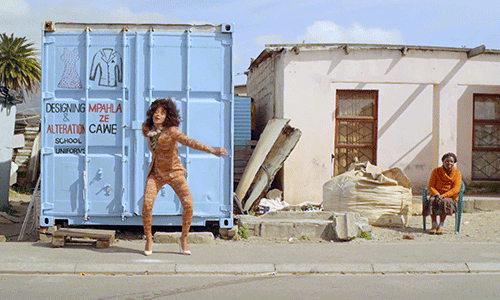 Watch the video below:
Now, check these out:
A Message For Women In The Time Of Beyoncé And Cardi B
Idris Elba Embodies The Monstrosity Of Entitled White Women In Painfully Accurate 'SNL' Skit