Spring cleaning: Closet edition
March 19, 2016 at 2:00 am
Spring is in the air. Time for the annual life-snatching by way of thorough and intense spring cleaning. In this video, SongbirdDiva4Life walks us through how she purges and organizes her fabulous closet.
I'm just watching like: Can a sister get them hand-me-downs?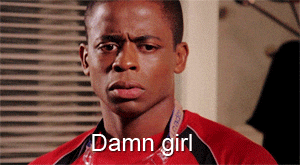 ---
What are your spring cleaning tips? Let us know in the comments below!
---