As we reported in "The Internet Accuses Taylor Swift Of Jacking Beyoncé's Style, Is Unimpressed," before Swift's music video was released, the Beyhive was already swarming.
At the 2017 MTV Video Music Awards, Taylor Swift debuted her new "Look What You Made Me Do" video, which featured similar imagery and a dance number that resembled Beyoncé's "Formation."

People immediately took to Twitter and tore Swift and her creative team to shreds.
It looks like this is going to be a Taylor Swift's "Lemonade". Pumpkin Spice. pic.twitter.com/ffXJOl8pQf

— Nato Jacobs (@DomTheHuman) August 25, 2017
My daddy Trump supporter, Momma Starbucks drinker,
You mix the mayonnaise with the privilege make a country singer (singer) pic.twitter.com/FE0bPhGOHk

— ❄️????Matt Stark????❄️ (@_MatthewBoomin_) August 25, 2017
Beyoncé: Formation.
Taylor: I've faced discrimination as well, they took my backup dancers. pic.twitter.com/bx8xWalIJX

— Mary Bryan (@marybryan3) August 25, 2017
According to Vulture, however, Joseph Kahn, the director of the LWYMMD video denied accusations that he ripped off Queen Bey's visuals.
We'll let you be the judge of that.
"I've worked with Beyoncé a few times. She's an amazing person. The #LWYMMDvideo is not in her art space. Love and respect to Bey," he tweeted.
Though the video was well received among fans and the buzz about Swift copying Beyoncé's Lemonade, LWYMMD was released on the anniversary of Kanye West's mother's death.
This led to major controversy as just about everyone knows the correlation to Swift and West after the 2009 MTV VMAs when West interrupted Swift's acceptance speech to say that 'Beyoncé had one of the best videos of all time. One of the best videos of all time.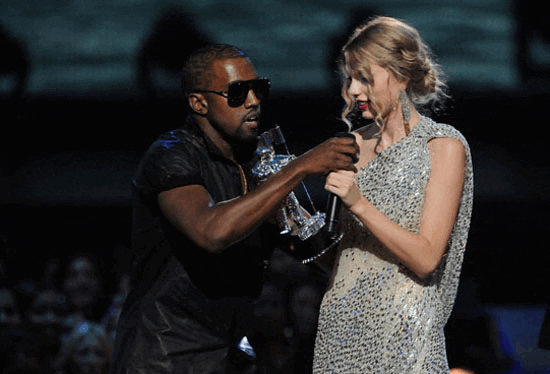 Though the two reconciled in recent years, there have been other disputes between the two such as the public feud over Kanye West's music video 'Famous'.
Swift's label has yet to comment on whether the choice to debut the video on the questionable date was intentional or not.