Anything is possible!
Raven Osborne, an 18-year-old high school student has proven that this phrase isn't just a motivational cliché, it's reality!
The straight-A high school student has managed to obtain her college degree two whole weeks before graduating high school!
And don't think that she isn't leaving a mark on her high school as well. Osborne will be graduating her high school as class valedictorian!
And the pleasant surprises don't stop there!
Not only has Osborne succeeded at the seemingly impossible, she upped the ante by doing it tuition free!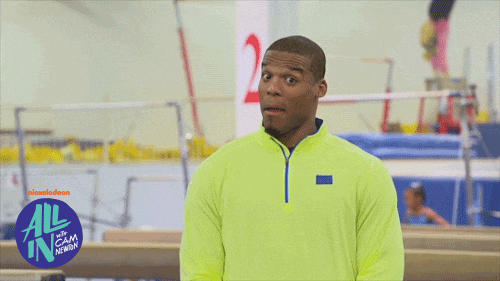 YES. Don't even think about putting this star student in a box!
Osborne attended 21st Century Charter School in Gary, Indiana. The school is a free charter school run by GEO Foundation; the Foundation states that its goal is to provide low income students with the same high-quality education affluent students have easy access to. And, alongside its high school curriculum, 21st Century schools have a program that allows its high schoolers to attend college classes and earn college credits while working on their high school degrees.
How dope!
"When I was in 7th grade, I learned that 21st century paid for college credits, the books and transportation," Osborne told Teen Vogue. "And my family and I all thought that was really awesome and hard to believe."
Hard to believe, perhaps, but also too good an opportunity to pass up.
Osborne enrolled at 21st Century when she was in 9th grade. Taking advantage of her school's college credit program, she later began taking classes at Purdue University, from which she's just received her college diploma.
"When I saw that I would earn my associate's degree at the end of my 10th grade year, my mother encouraged me to talk to [Kevin] Teasley, who was the superintendent of the school, and ask him about another program that would allow me to continue earning college credits. He and Mrs. Teasley both told me that I could go as far as I wanted with the program," said Osborne.
And Osborne wanted to go all the way.
Of course, everyone is wondering, how did she juggle all of that work?
Well, Osborne was helped by the fact that her high school has block scheduling, like most colleges and universities have. She was able to take high school classes two or three days a week, leaving her with time in her day for her college courses.
But, though she had the time, studying for two degrees at once was certainly a heavy workload, and her social life did suffer a little bit. "It was definitely a lot of work," Osborne said. However, her mom, Hazel Osborne made sure the student kept her eyes on the prize and she had a strong support system that helped maintain her confidence to achieve.
So, what's Raven Osborne up to now?
Well, she is interning at 21st Century's elementary school, who has offered her a full-time job as a reading interventionist for the upcoming school year.
And what does the 18-year-old have in her pocket in terms of advice?
"I would definitely encourage any young people to just keep working," Osborne said. "And to take advantage of their high school teachers, because I had a lot of high school teachers who, if I ever needed any help, I could go to them and ask them questions … keep going and be sure to ask for advice and take advice from whoever's willing to give it."