Y'all gotta meet 7-year-old Kyleigh McGee. This Little Rock, Arkansas kid is not only a business owner, but she has joined the hot food truck trend! Black girls STAY rockin'!
It all started when McGee ran a lemonade stand in her grandparent's backyard last year, which brought her much success. Like a true business savvy owner, she decided to expand last summer by making her lemonade stand mobile!
"We had a lemonade stand in my grandparents' backyard and we started to make a lot of money with it," said McGee, via ABC News. "So I thought why don't we have a lemonade stand to bring to events?"
McGee's mother, Gabrielle Williams peeped her daughter's dedication and figured she was ready to evolve. "She had so much fun with it and she had a chance to kind of get an idea of how it is to be an entrepreneur," said Williams.
And my has it grown! Per Williams, they bought a snow cone stand in order to convert it into a lemonade stand. Since then, the menu has expanded to include ice cream and snacks! One of their most popular items is the pineapple snow cones, where the snow cone filling is inside a hollowed-out pineapple.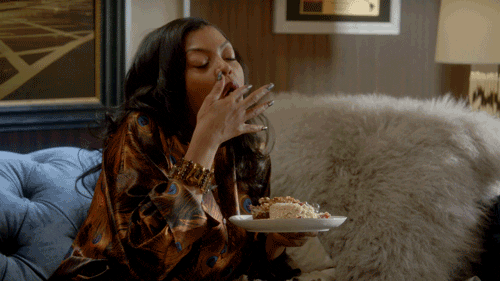 Beyond being a great business venture for the family, McGee's mother certainly recognizes how her daughter is personally benefitting, noting that this venture is "teaching her responsibilities" such as "how to save money and how to count money."
What does the mini mogul love the most about running her own business? She says, "being the boss and serving people food." YAS, mini queen! Oh, and don't try to put little McGhee into a box! She has a wide range of interests such as being a doctor, singer, tennis player and a teacher. And her mom supports her 100%. And so do we!
Of course, the crowd is loving her and she is building a very solid customer and supporter base in the community. "Everyone is so excited, I have gotten so many phone calls, so many messages," noted Williams. "It happened so fast ... the response we've gotten, I don't think I was expecting that.

"Everybody's been going crazy about the pineapple snow cones with pineapple juice at the bottom," Williams continued, "everybody is saying, 'This is the best lemonade I have ever had.'"
What started out as a summer business is now booked all the way through December, thus will be open throughout the year. As for Kyleigh McGee's selling tagline? It's simple: "You can come downtown and look at it yourself, and get some nice food."
Treat yo'self!