This Swedish Actor Was Rejected For An Ikea Ad Because 'He Can't Be Black'
Comedian, Fernando: "I was sad and angry."
February 06, 2018 at 7:00 pm
Racism in retail marketing certainly received the spotlight via H&M's recent fiasco. Now, it looks like another brand may be under fire … this time, when it comes to casting.
According The Local, a Stockholm-based stand-up comedian named Fernando is calling out Ikea's UK-based casting company, Crocodile Casting, for discrimination.
Fernando, who has chosen to keep his surname private, shared a screenshot of a rejection email he reportedly received from the casting company which said, that he "can't be black."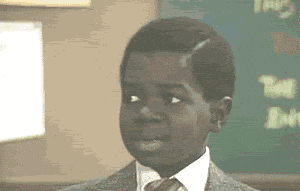 The email specifically read, "He can't be black for the Greek market Sorry."
Ikea had been searching for Swedish actors who were "really good at comedy, with a dry sense of humor," for an ad campaign in Greece meant to promote Black Friday last November.
Fernando was cc'd along with his agents in a reply to his submission that said casting directors hadn't watched his reel because his video didn't work, but that his agency shouldn't resend the link because he was out of the running due to his skin color.
"I was sad and angry," Fernando said. "It's common that these things happen, saying it to your face, but not actually to get it in an e-mail."
He continued, "If you're an actor, sometimes you don't get the job, and it doesn't always depend on the color of your skin. But they hadn't even seen the performances, they didn't see the link."
Fernando called the casting agency to complain about the email's wording, and the agency chalked it up to "human error."
"They said they are Jewish, so they can't be racist," Fernando said. "But I said it's got nothing to do with your religion or your ethnicity, it was just wrong of you to write like this."
Ikea claims that its casting call initially specified physical requirements, including skin color.
"Sometimes you are looking for a blond man. Sometimes you are looking for a dark-haired woman, an Asian one or a South American," explained Jakob Holmström, the company's press spokesman. "There's nothing unusual about that in itself. What's unfortunate is the way this was formulated when he got a rejection."
Fernando noted that Ikea's press office was understanding, but he is of course, frustrated with the general aspect of it all.
"They say they want a Swedish actor, and I came here when I was six years old, so I don't know what more I can do to be Swedish," said Fernando. "It's 2018, we are living in a multicultural country. So what is a Swedish actor? Is it a white actor?"