A new elementary school is coming to Alexandria, Virginia and it's sure to have an iconic name.
The Del Ray Patch reports that the city's West End School Naming Committee has narrowed down the name choices to four finalists: Katherine Johnson (Katherine Johnson Elementary School), Sonia Sotomayor (Sonia Sotomayor Elementary School), Ferdinand Day (Day-Ochoa Elementary School) and Barack and Michelle Obama (Barack and Michelle Obama Elementary School), per. The final choices will be presented on Thursday, February 8.
The naming committee is made up of 10 Alexandria residents that have been conducting meetings since Fall 2017.
Katherine Johnson was a legendary NASA mathematician whose historic contributions were chronicled in Hidden Figures; Sonia Sotomayor is the Supreme Court's first Hispanic and Latina justice; Ferdinand Day was the first African American school board chair in Virginia and of course, the Obamas are our forever POTUS and FLOTUS.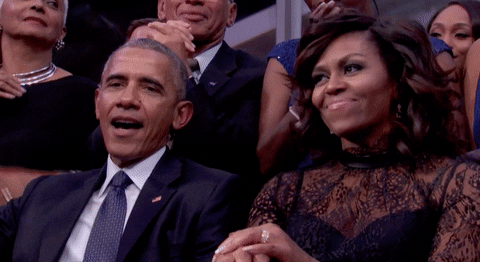 The new school is scheduled to open in time for the 2018-19 school year, and will house 650 students. Whatever name they choose, the school's name will reflect some very important history!