Tiffany Haddish recently shared an interaction she had with Beyoncé Knowles-Carter on TV One's Uncensored. According to the comedian, drama unfolded in front of her eyes as an unnamed actress tried to flirt with JAY-Z.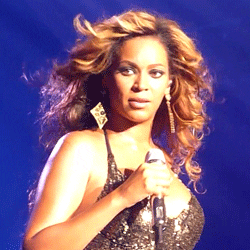 The incident took place during one of the Brooklyn rapper's concert afterparties.
The Girl's Trip actress says she was having a normal, non-flirtatious conversation with the hip-hop mogul when the anonymous actress placed her hand on his chest. But the "Lemonade" singer was having none of it.
"She touched JAY-Z's chest and Beyoncé came walking up like… 'B******ttcchhh!' But, she didn't say that," Haddish said in the video. After Bey arrived, Haddish says "some other stuff happened, but I ain't gonna say nothing yet."
Fortunately for those that absolutely need more tea spilled, the comedian promised that more will eventually be revealed. "It's going to be in these streets, you gonna know!" she said.
Not long ago, Haddish told the story of how Queen B helped her to keep her cool at a party.
"OK, so what had happened was, something had went down with somebody at the party, right?" Haddish said. "I'm not at liberty to say what had went down at the party, but Beyoncé was just telling me to have a good time, and I was like, 'No, I'm gonna end up fighting this b***h.' She was like, 'No, have fun, Tiffany,' and I said, 'I'm only going to have fun if you take a selfie with me.'"
She obliged, and the rest is Insta-history.